Published 24th March 2022
Lightweight vs Heavy Products - What's The Difference?
You might have read about using lightweight or heavy products on your wavy hair but you not be sure what these terms mean.
At first, it seems obvious. Lightweight products are lighter on your hair and heavy products feel heavier, right?
While this is true, there is a lot more nuance to the different types of hair care products. In this article, we're going to cover what is meant by a lightweight hair product and a heavy one. We will also cover why you might want to use either of these on your wavy hair so that you know exactly what is best for your needs.
what are lightweight products?
Lightweight products are those that have a thinner consistency and are runnier. They are usually water-soluble and this is what gives them a lighter feel.
Most of the time, lightweight products don't have any emollients or sealing ingredients, like oils and butters. Instead, they sit on top of the hair when applied and don't penetrate into the deeper layers. As a result, they leave your hair feeling bouncier and less weighed down.
Lightweight products include shampoo, gel, serum, and mousse. Some conditioners could also be defined as lightweight. You can get heavy versions of each of these types of hair care products too.
when are lightweight products more suitable?
Products that are lightweight add moisture and hydration to the hair without weighing it down. They won't leave your hair feeling tacky or heavy but will, instead, embrace its natural bounce.
If you want to add volume to your wavy hair, whether it's curly, wavy, or thin, using lightweight products is the best option. They contain no silicones, waxes, or parabens, and very few oils and butters.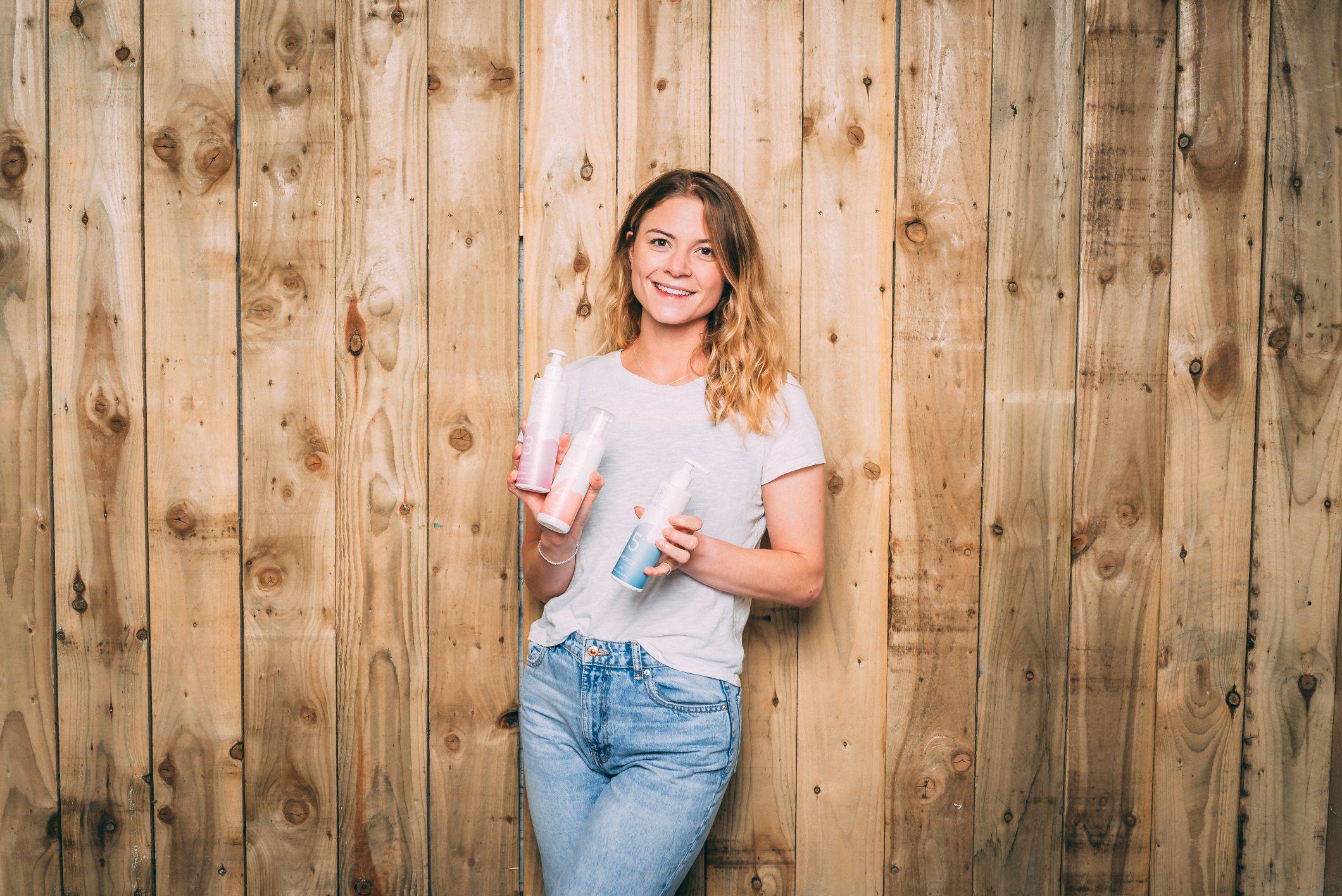 Heavy products are those that contain emollients and have a thicker consistency. They often contain oils and butters that get absorbed into the hair and weigh it down.
when are heavy products more suitable?
Heavier products are usually better for people with thick, curly hair. They help to control the frizz and lock in moisture to help you control your thick, luscious locks.
If you have thin or fine hair that has low porosity, it's best to avoid heavy products and stick to lightweight options.
are heavy or lightweight products best for your hair?
If you're following The Curly Girl Method or The Wavy Girl Method, you're probably already avoiding many of the heavy sulphate or wax-based products.
If you have wavy hair or your hair is on the thinner side, it's best to stick with lightweight products.
This will prevent your hair from being weighed down but still maintains its moisture. For example, applying a lightweight gel or mousse after washing your hair will lock in moisture without leaving your hair feeling too heavy and looking flat.
Heavy products can be tough to wash out and might block any moisture from getting into your hair. Trying to wash out heavier products might leave your hair worse off if it's naturally thin. You will need to wash it with more force than usual to wash the waxy product away and this can increase the risk of breakages.
Finding the right products for your hair type will ensure that your hair stays healthy, hydrated, and bouncy.
There are lots of different kinds of lightweight and heavy products, from mousses to gels to serums. If one doesn't work for you, try the others.
If you aren't sure which type of products might take a bit of time but once you discover the perfect products, you'll be good to go! You can embrace your natural waves or style your hair in lots of different ways without damaging it with the wrong products.
For the perfect hair products for wavy hair, check out our product range here at Merwave. We've got everything from Wavy Hair Oil to Cleanse Shampoo to Repair Conditioner. And all of our products are lightweight, so perfect for waves!