Why do you need a hair oil?
Natural wavy hair is more prone to dryness. This results in rough, brittle hair strands, more breakages and excess frizz. Once this happens our hair begins to resemble straw. It looks dull and damaged. That birds nest we've all experienced before!
To prevent this from occurring, your natural waves must be constantly hydrated. Which is why you should be using a high quality conditioner to feed your hair with the moisture it needs to thrive.
Yet moisture escapes quickly. Which is why we use a natural hair oil to help seal in that vital moisture and keep our hair hydrated and nourished.
The lubricating properties of an oil make it harder for the strands of hair to become brittle and dry, which results in less breakages and split ends.
The end result are frizz free, deeply hydrated, healthier waves that last throughout the day.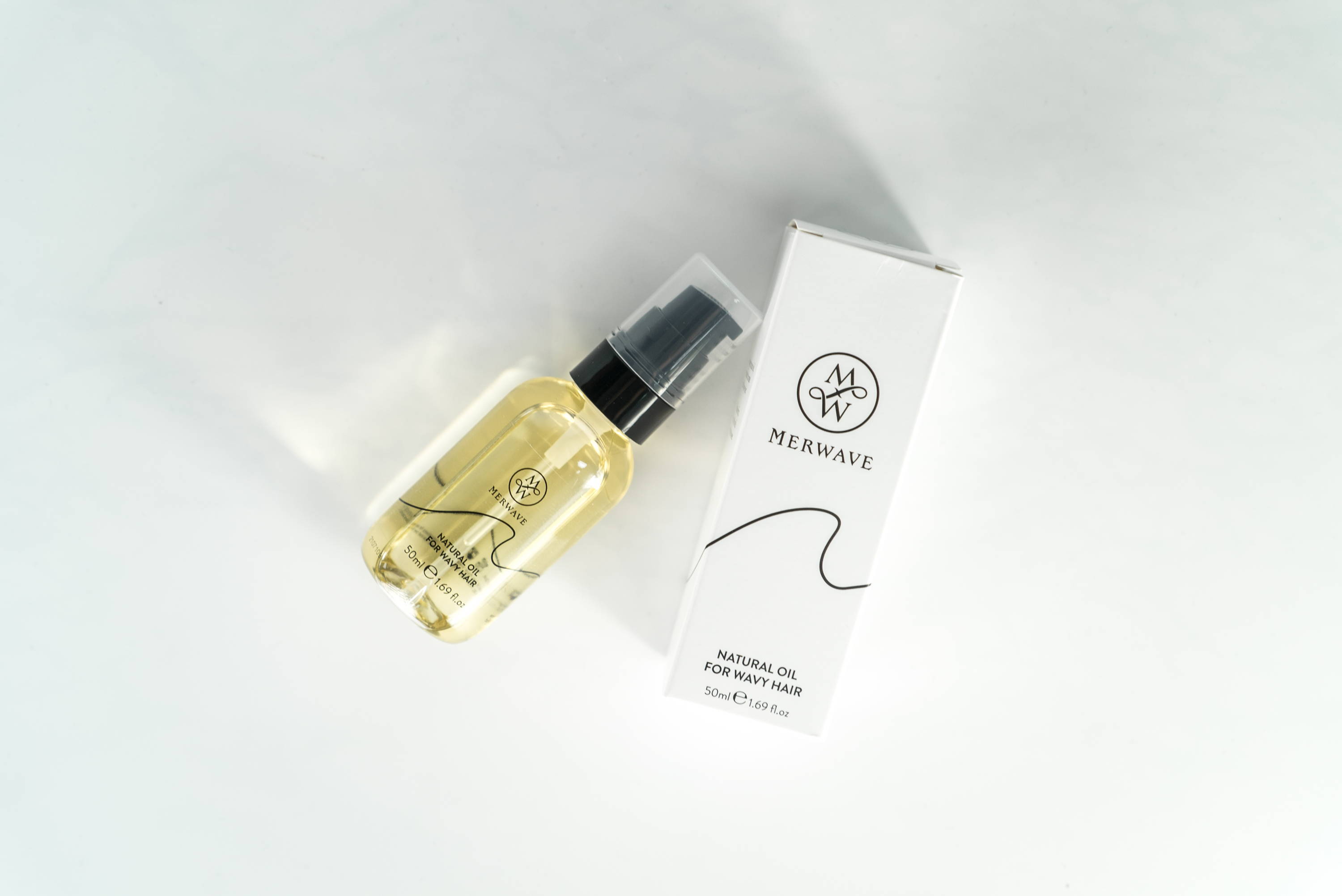 Apply a few drops of the oil to the palms of your hands. Smooth through dry hair. Do not rinse. Can be used daily. For extra hydration, can be applied before bed and left to work its magic overnight.
Watch the video demo below.
Prunus Amygdalus Dulcis Oil, Vitis Vinifera Seed Oil, Argania Spinosa Kernel Oil, Jojoba Oil.
No harsh ingredients. Never tested on animals.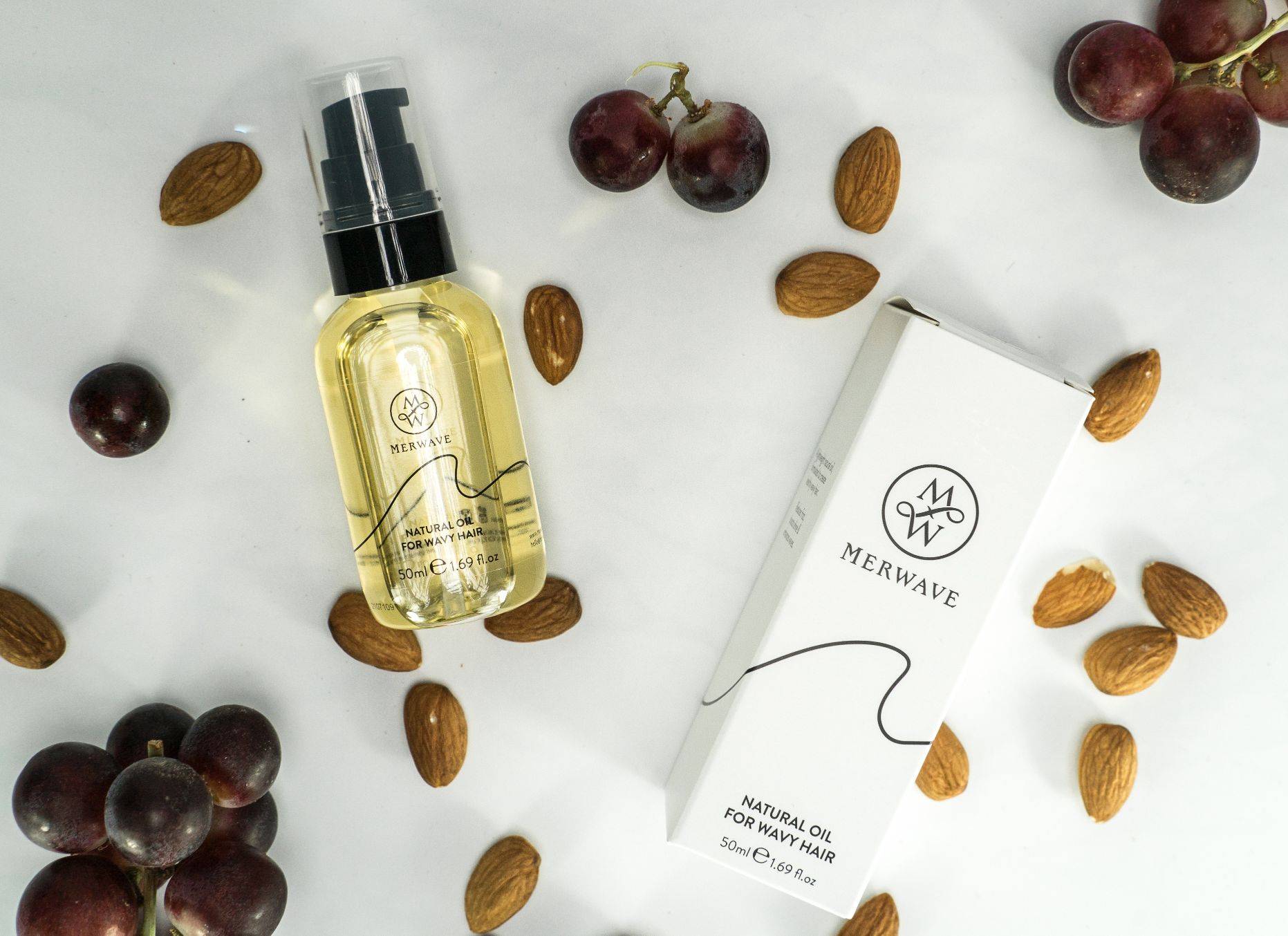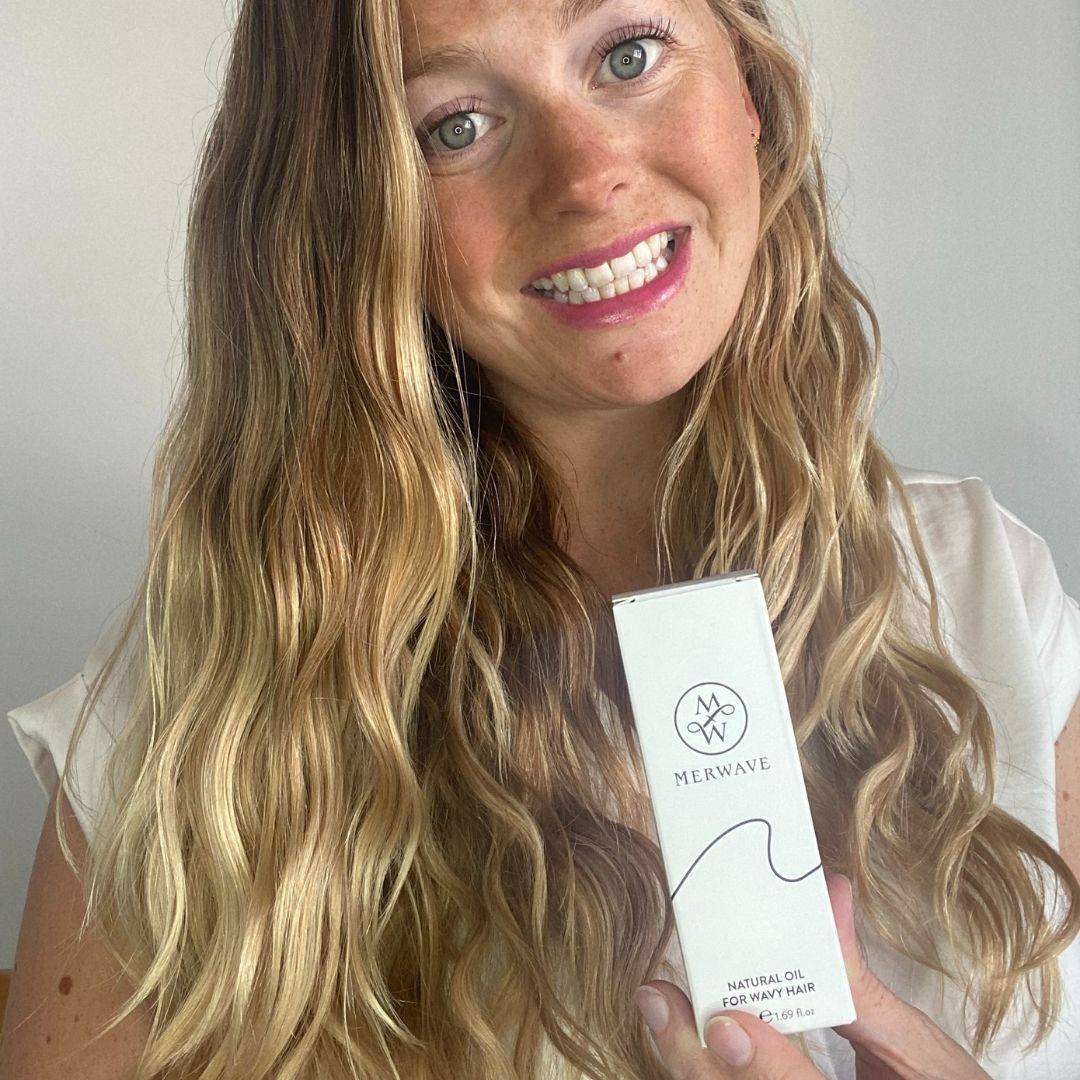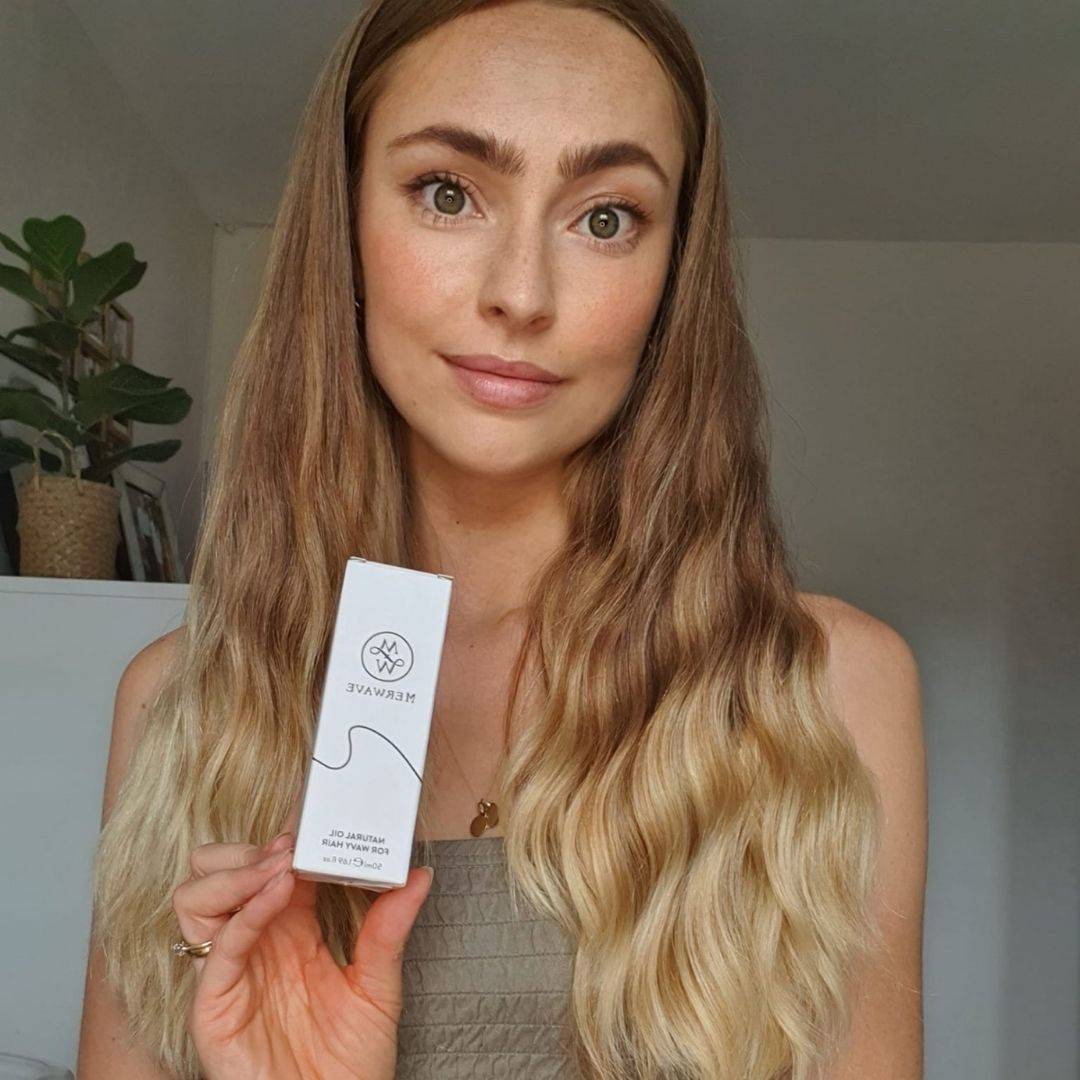 Frequently asked questions
If you have any further questions please email me directly: abi@merwave.co.uk
Are the products all curly girl friendly?
Do I have to stick to this routine completely?
Of course not. This isn't strict, so mix and match as you see fit. EG. You may use steps 1,2,3,4,5,4 for extra hold.
Of course heat damages our hair. But if you want to use them then no-one is going to stop you, so go for it!
I don't have a diffuser. Will this system still work?
It sure will. Just use a cotton towel or silk head scarf and let your hair dry naturally.
When can I expect to see results?
If you have natural waves then you will see texture after the first round. Your hair will then become healthier after each subsequent round. This will then awaken your natural waves more. Bear in mind that if your hair is damaged from bleach, it might take longer to repair, so the results may not be as quick.
For more information, read this article: How to Survive The Curly Girl Transition
Can I brush my hair between washes?
Yes. Personally I brush my hair about once a day. Starting from the bottom to detangle.
Are the products high in protein?
Some of our products do contain small traces of protein, but not high quantities
Are the products gluten free?
The shampoo, conditioner and feed treatment contain wheat protein, so they are not gluten free.
Do you ship to the USA and Europe?
Not at the moment. We will do eventually. Just have some hoops to jump through first as they are cosmetic products :)
Most people don't know they've got wavy hair. They don't recognise their natural pattern. So they settle for straightening it. Instead of unleashing their natural beach worthy waves.
If your hair feels impossible to handle it's time to take a step back and learn about your locks. You'll probably be very surprised by what you discover.
This article reveals 5 critical signs that you've got wavy hair