Awakens beach worthy waves
Natural. Healthy. Frizz free. Gorgeous waves.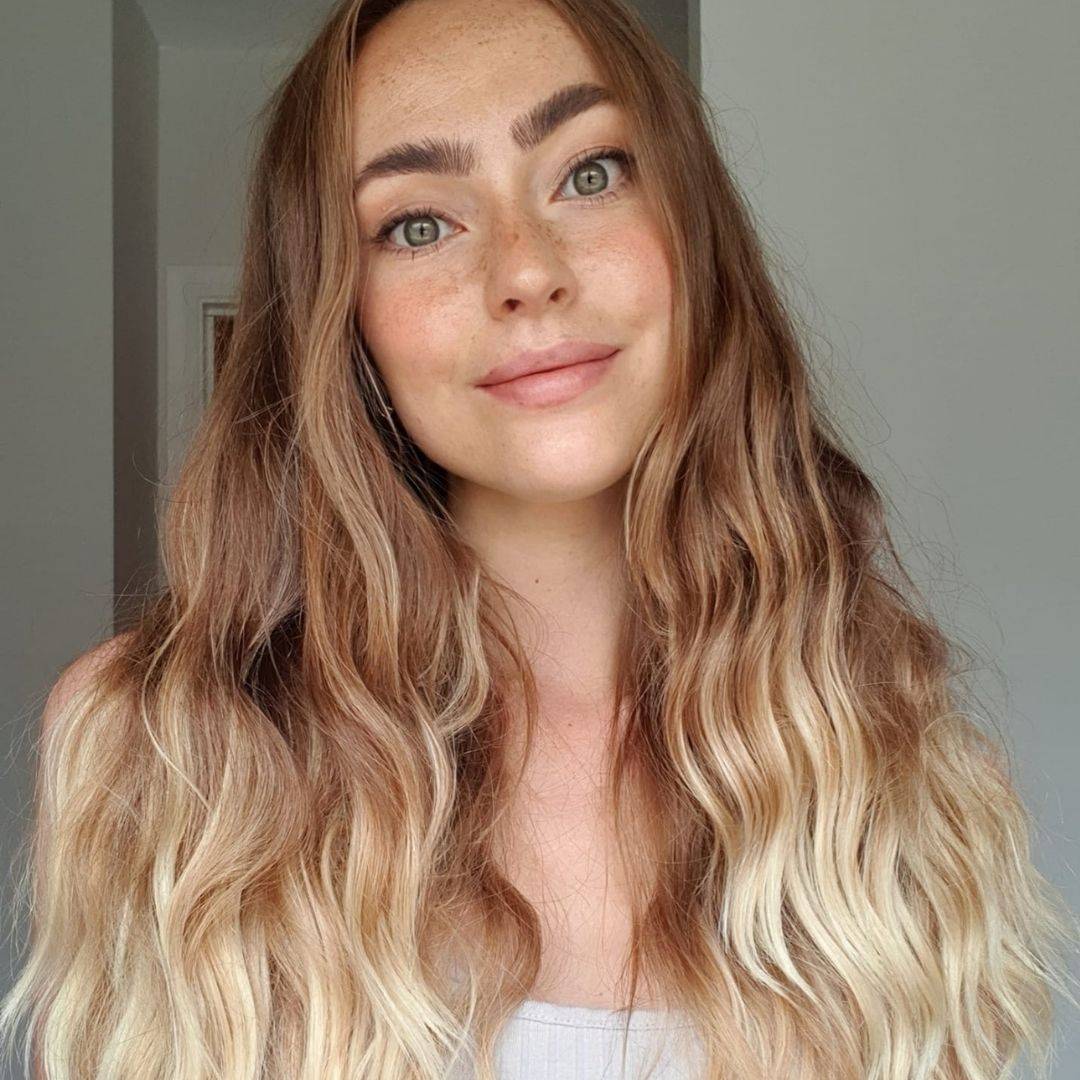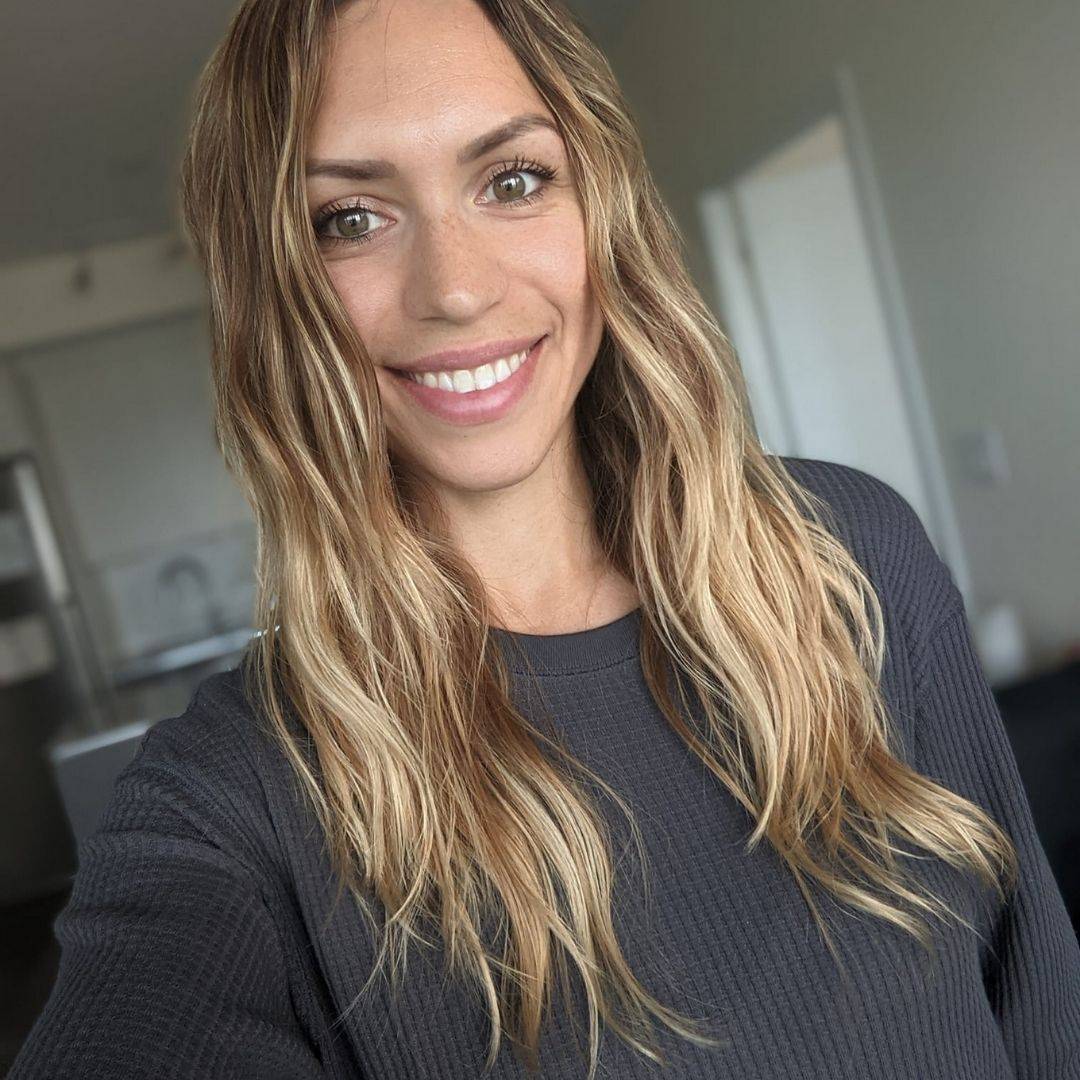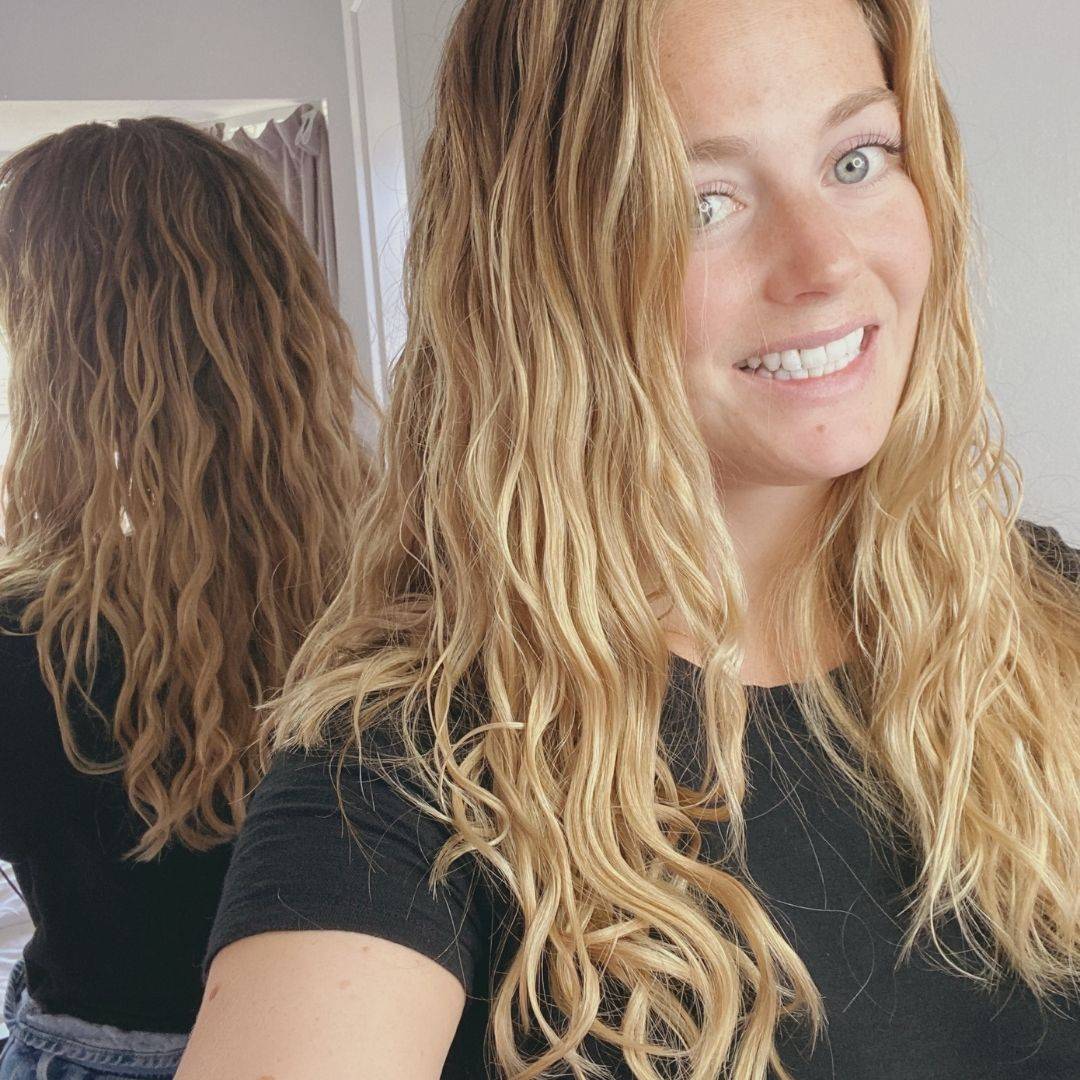 5 products made for wavy hair
Our wavy hair kit includes the only 5 products needed to awaken our natural wavy hair. 5 curly girl friendly products
#1 - Cleanse Shampoo (250ml)
Your cleanest hair ever. Contains Jojoba oil, avocado extract and quaternary polymers. Vitamin and mineral rich ingredients that deeply cleans, revitalises, soothes and nourishes your hair. Free of harmful ingredients (silicones, sulphates and parabens) which can strip away your natural oils, cause scalp irritation and frizz.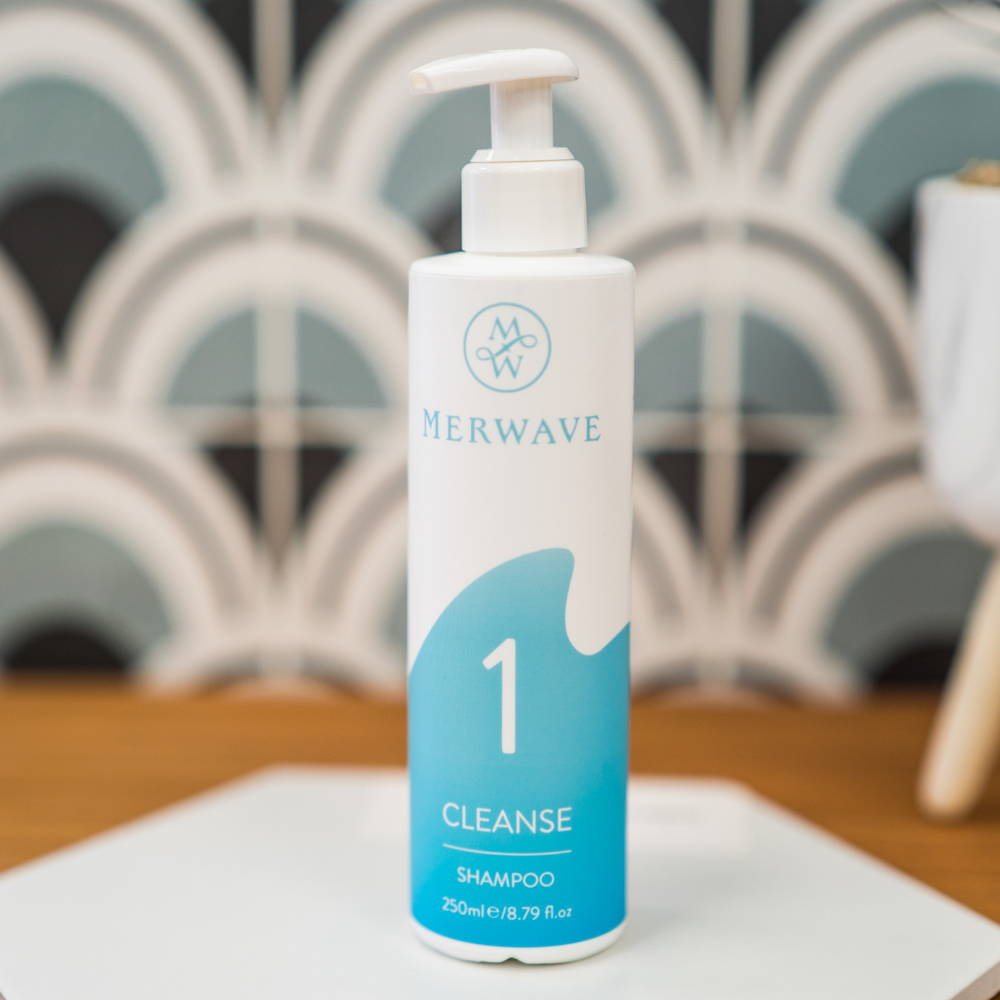 #2 - Repair Conditioner (250ml)
Packed with hydrating ingredients such as Glycerin and Jojoba oil. Which when blended deeply nourishes and moisturises your hair. This hydration hit detangles your hair before holding onto the vital moisture needed to prevent your hair from frizzing and breaking. Due to these qualities, it can also be used as a hair mask. Leaves your hair feeling smooth and oozing with moisture.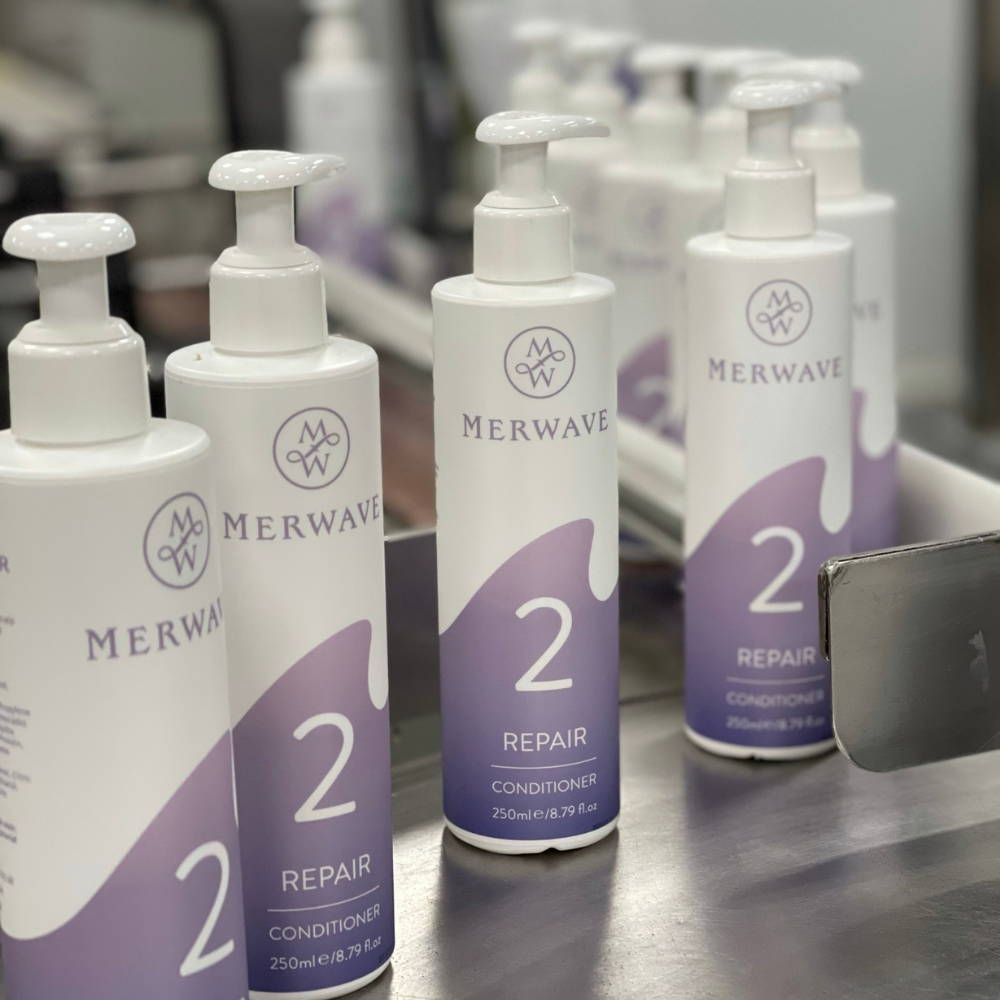 #3 - Feed Treatment (250ml)
Wavy hair needs to be constantly hydrated. This leave in treatment feeds our hair with an additional moisture hit needed to protect it from damage and frizz, whilst been lightweight enough to not weigh down our waves. Post feed your wavy hair will be luscious, energised, shiny and soft.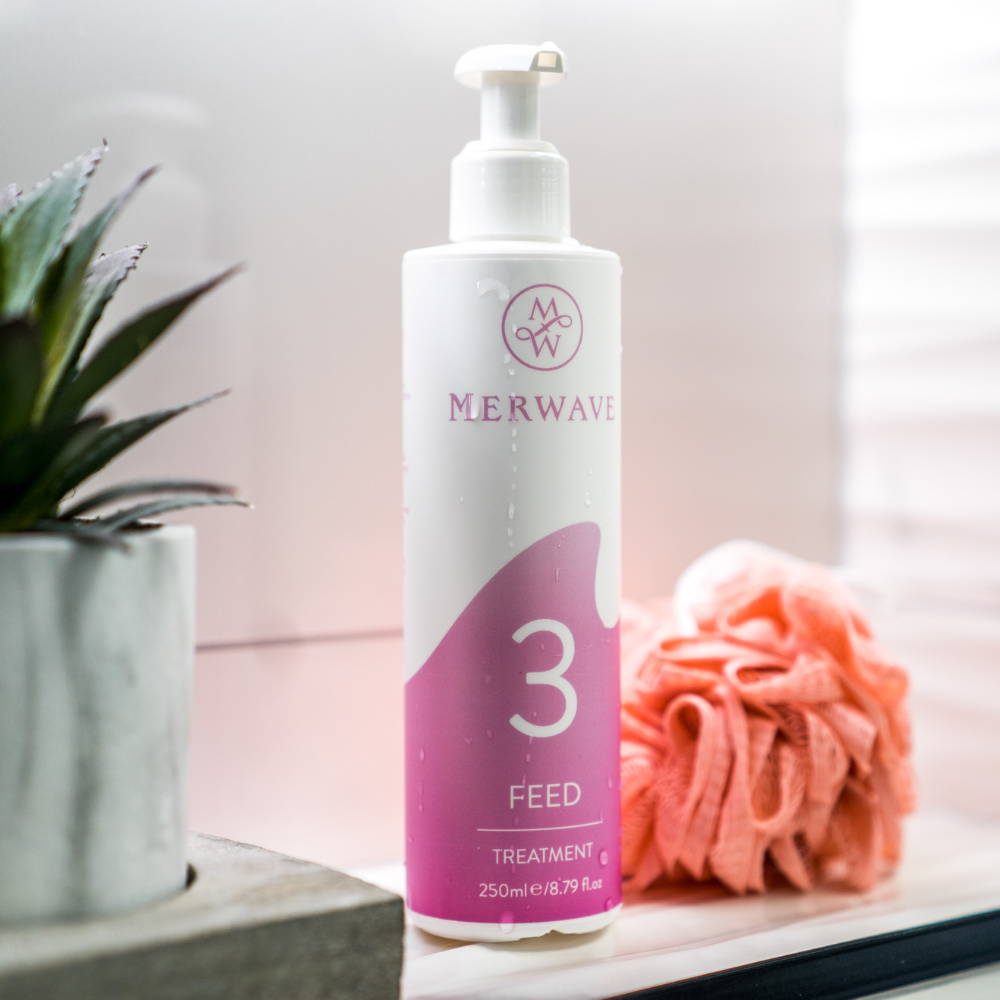 This was a game changer for me. A lightweight, non-sticky foam that locks our waves into a cast, without weighing them down. Contains quaternary polymer, which enhances the shape and definition of our waves by creating space between the hair strands.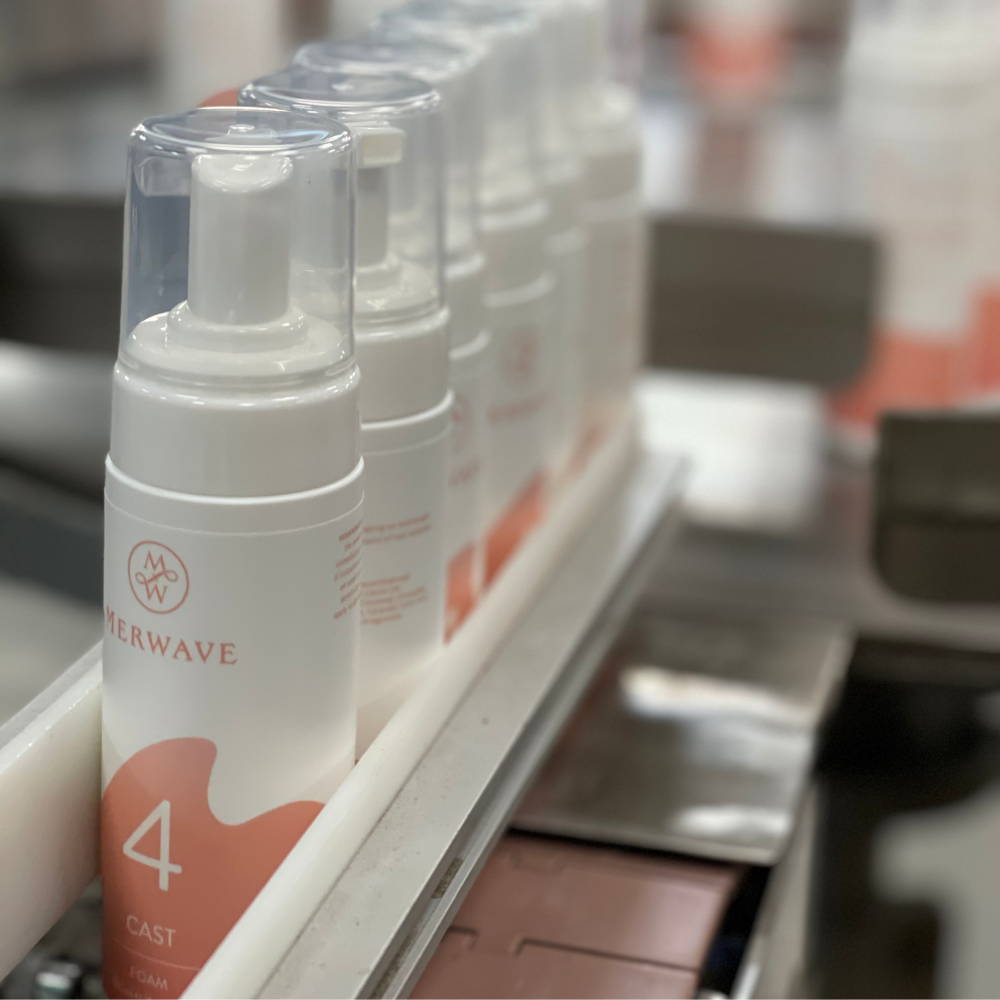 Strong hold gels are required to hold our gorgeous waves in place throughout the entire day. This gel is lightweight enough not to weigh our waves down, yet strong enough to maintain a soft hold that will clump your waves together for longer. The gel keeps our hair hydrated by locking in moisture. The result are juicy, bouncy waves without the crunchy, stringy look.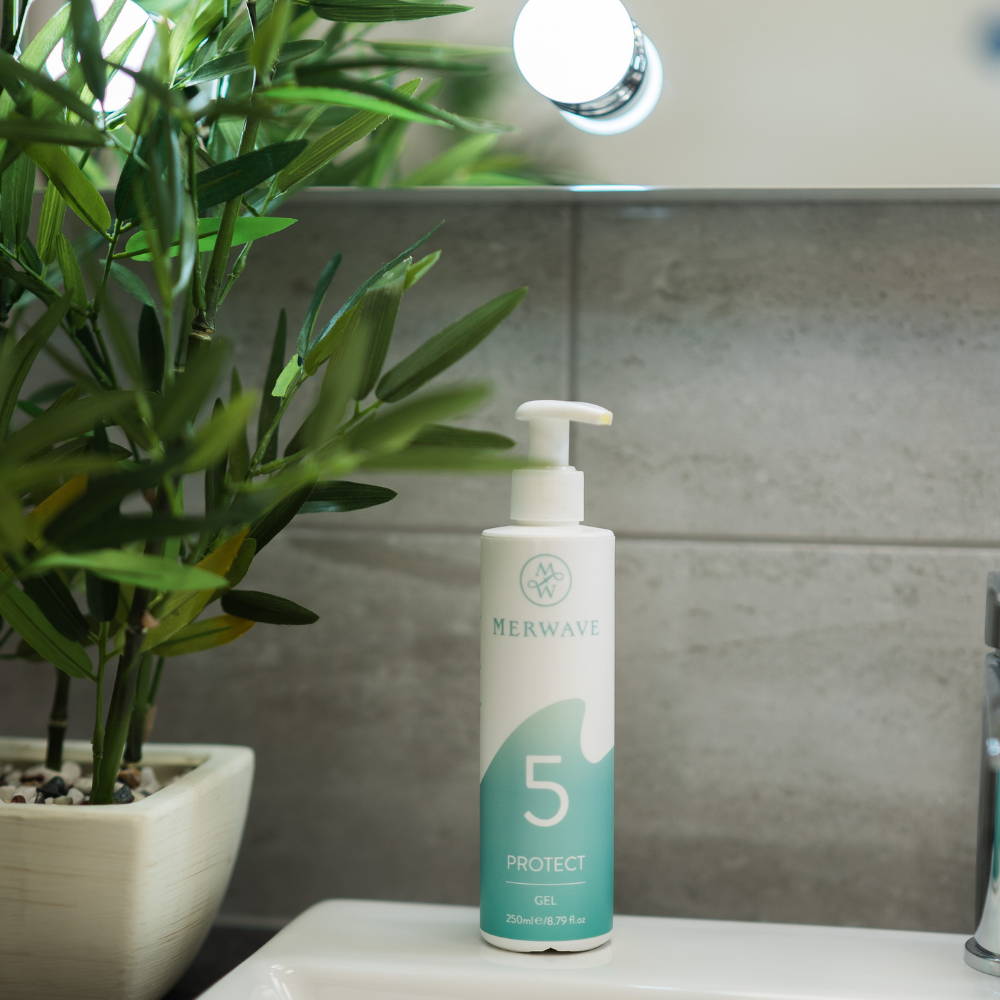 This couldn't be easier. One 5-step simple system. Suitable for a busy lifestyle. Doesn't require hours of research. Doesn't follow strict rules. Just brings out beach worthy waves after the first wash.
Watch the 30 second video below to see it in action.

Quick and easy method. Results after one wash. Waves last 4-6 days.

To UK mainland on all orders over £30. Delivery within 3 working days.

Never tested on animals. Sulphate, silicon and paraben free products.
Scroll to view their results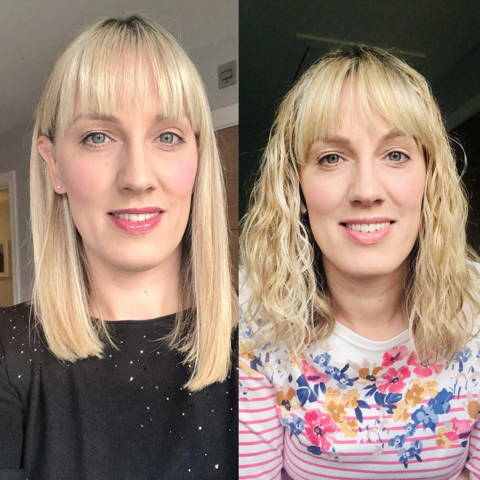 ''I'd never have believed I could have waves like I now do! The process can seem daunting but it's actually quick to use (10-minutes) and the members group is full of fellow merwavers on hand with hints and tips''.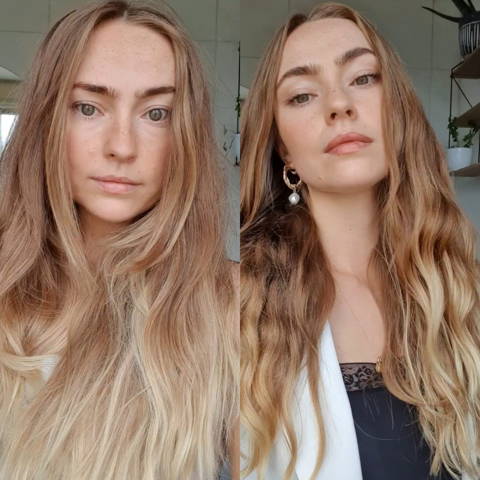 ''I had always worn my hair straight (unaware it was wavy). Now I've got zero effort, lush, frizz free beachy waves!''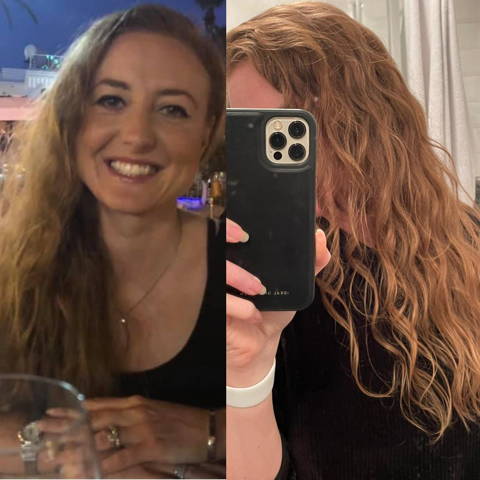 ''Been using for 3 months now. Keep saying how impressed I am and then my waves get even better after the next wash.''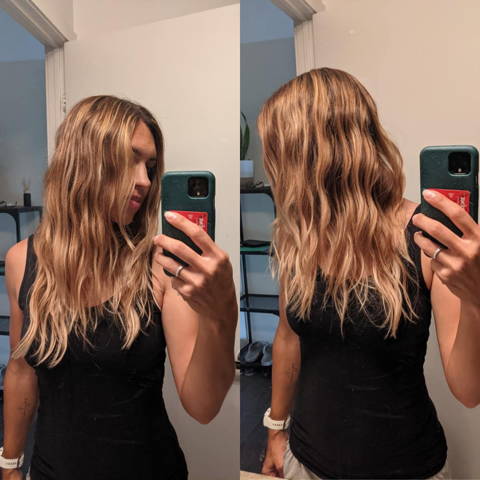 ''I was always jealous of the beach wavy look and could never get it. Now after using Merwave I'm finally embracing my natural hair type and my waves have been unleashed! ''.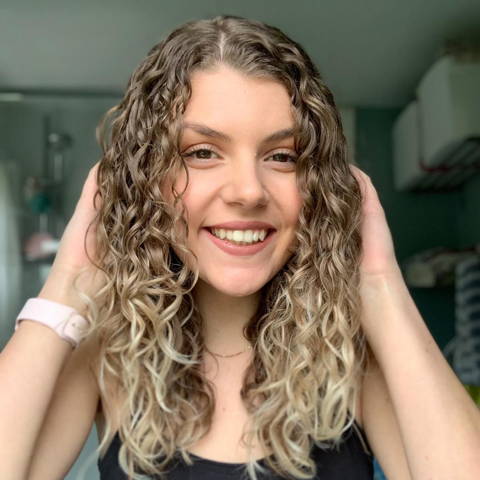 ''I'm simply amazed. Usually sceptical about trying new brands but the Merwave system is quick and easy. My hair's light, bouncy and feels amazing''.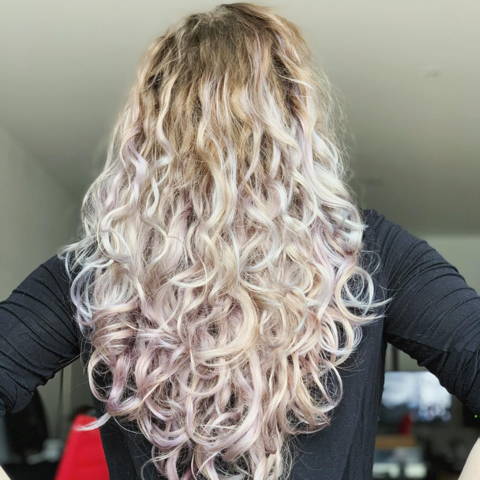 ''The conditioner is out of this world! It detangled my hair just with a single application. The gel made my clumps so juicy. I'm in love''.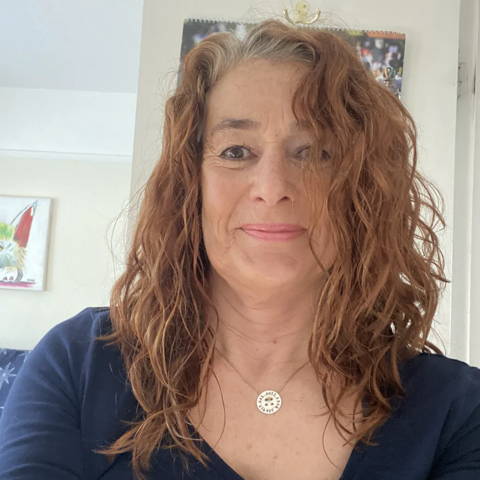 ''First product that actually worked for my hair
I absolutely adore 'Merwave'. I tried it for the first time and already the difference compared to other products is remarkable. I am so excited.''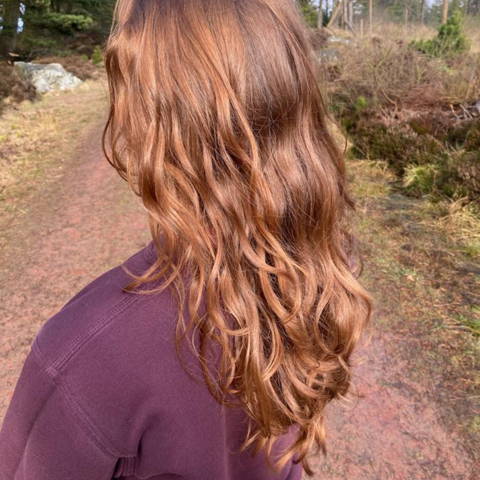 ''The conditioner and mask combo are incredible. My hair is so much more hydrated and frizz free. The cast mousse and hold gel really locks in your waves. So happy''.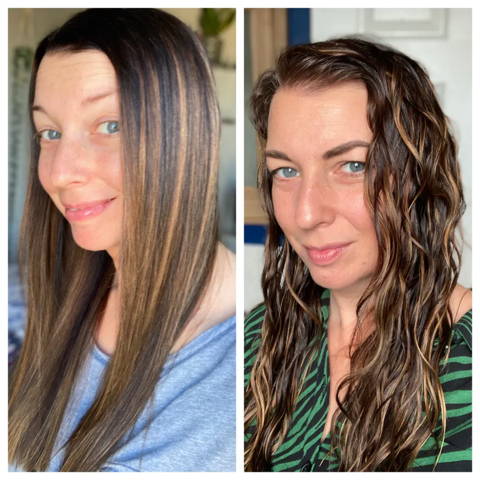 ''Proved to me I have wavy hair! I have to say the products are great! Three weeks in and I've found my stride, getting more consistent results and falling in love with the waves I never knew I had!''.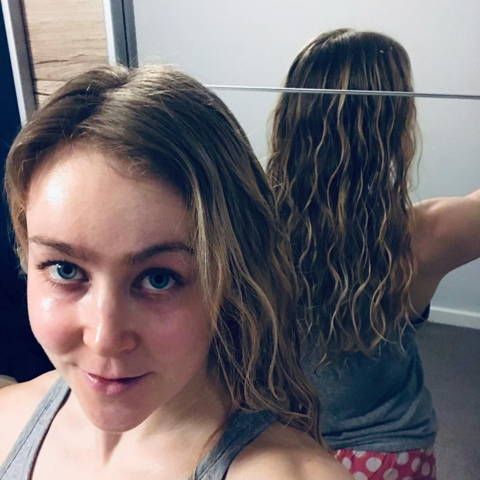 ''I love how easy the 5 step system is to follow. I literally feel like a mermaid and can't wait to use these products in the summer and on holidays instead of battling with the heat of appliances and fighting frizz.''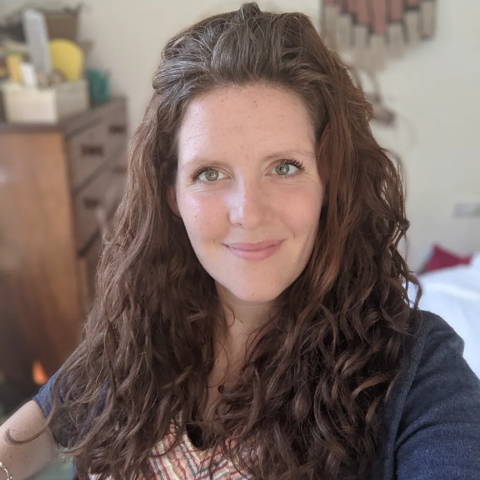 ''Easy to use. I've received a fair few compliments on my hair since using merwave. Easy to use and smell lovely. I'm on my third wash and very happy with my hair''.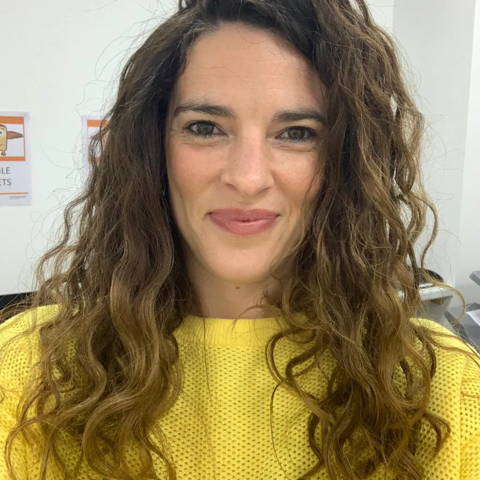 ''My curls are soft, defined and lush. Simple easy processes, products smell lush and all steps feel good for your hair. There is a lovely Merwave community too.''.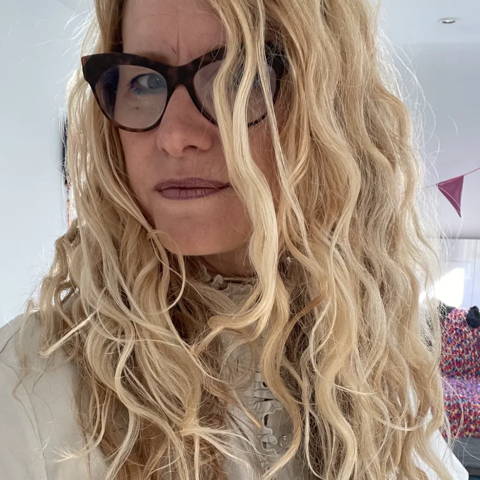 ''Beautiful beachy defined waves
Used this twice now and love the products. So easy to use, creates lovely defined waves without crunchiness or excess weight or greasiness.''.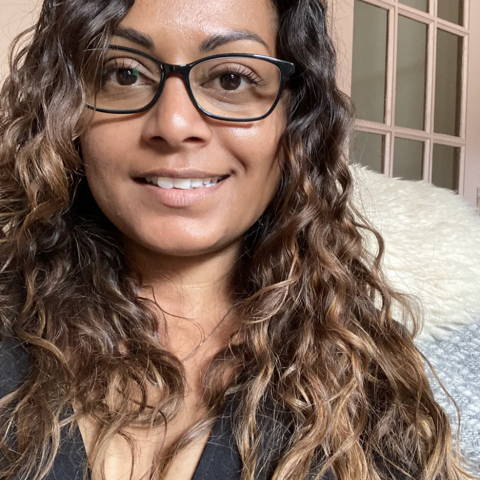 ''It gave me lovely curls!
I loved this cast foam! It's lighter than gel and doesn't leave a horrible residue. It smells lovely too. Highly recommended''.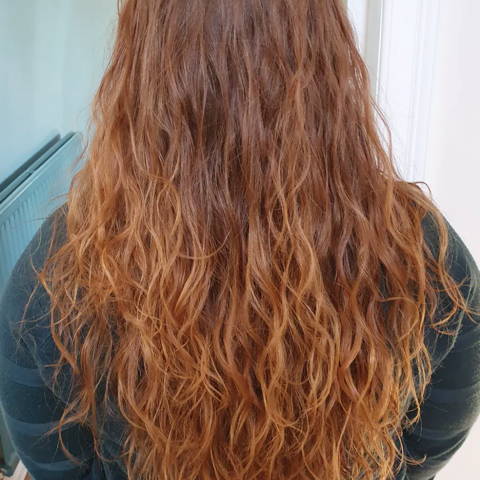 ''Wish I had found this sooner!
I must have tried so many other products but all were too heavy and left my hair feeling sticky. I took a punt on Merwave after seeing it in instagram and I am so glad I did! ''.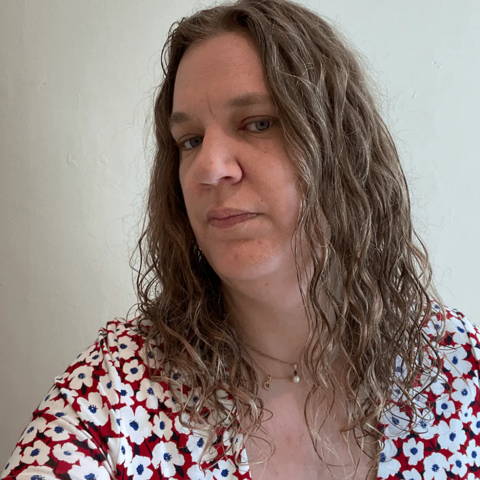 ''I've always been sceptical of all these sorts of products but something about this one seemed different so I decided toggle it a go - and I am so glad I did! It's super easy to do, customisable for the amounts you want use and which steps work for you and easy to give a quick refresh as needed. I'm now being called Curly Claire!!.''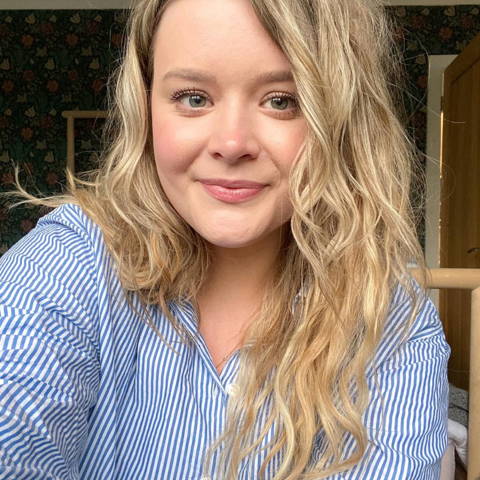 ''Trying the Merwave products may well have just changed my hair. The products do what they say they do. They really do unleash your natural wavy hair without any heat or causing damage''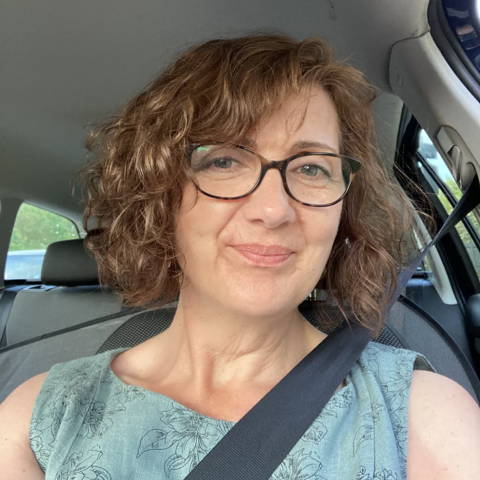 ''Exceeded my expectations. Despite 5 bottles, it's really quick and easy to use with impressive results and has transformed my hair and styling routine''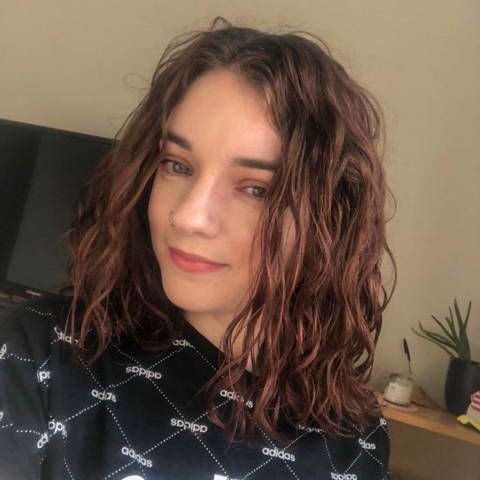 ''I am in love with these products. My hair either feels limp with no shape, or it feels too "producty". I was so impressed when I used these products as my hair felt so soft and conditioned but also kept a beautiful wavy shape. The whole process was so easy''.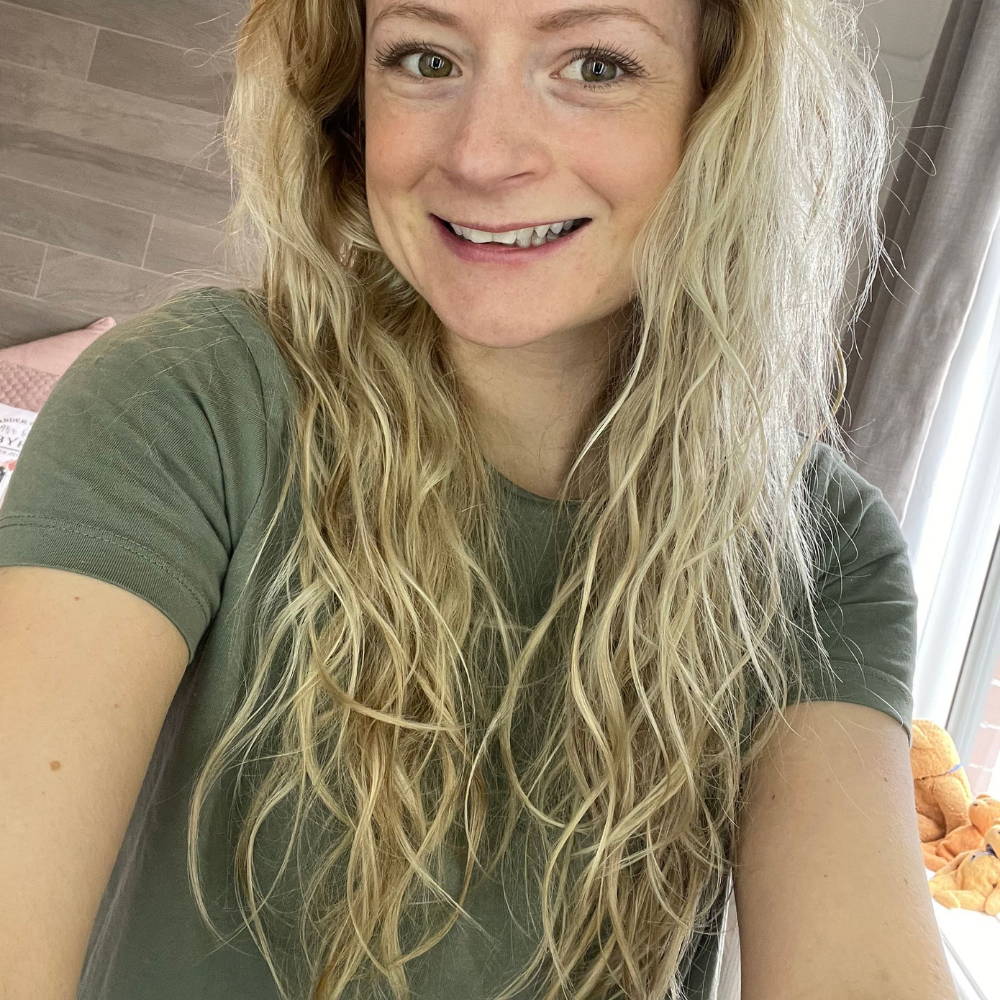 ''The days have long gone when I have the time (and patience!) to spend hours styling my hair. Merwave sounded like the perfect solution to try to bring some life to my hair. Having used the Merwave products following the 5 steps my hair feels like it has volume and lovely soft waves.''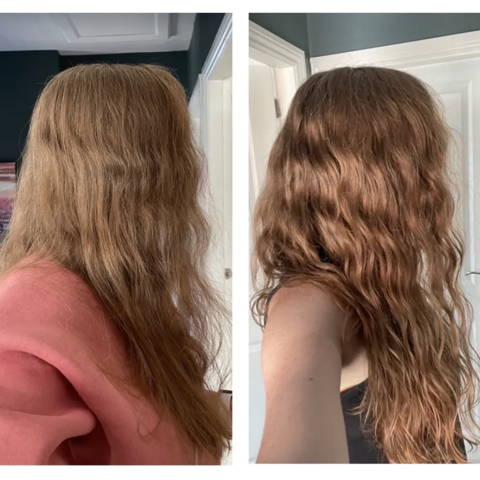 ''I've now used Merwave for 3 weeks, washing my hair 1-2 times a week and it has become so wavy and effortless! I love it! I thought having 5 products might be a faff but actually they're so easy and don't take any more time than before.''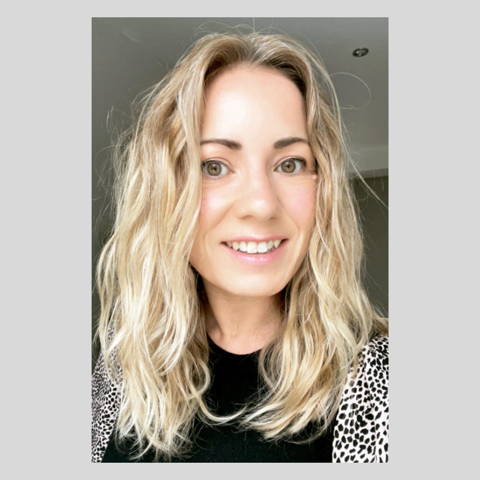 ''Fab set of products. Does exactly what it says it will - reactivates and enhances waves. My hair is wavy from the roots again, rather than just at the ends and it's nice and soft. The tutorial is excellent and I've had fab service from Abi.''.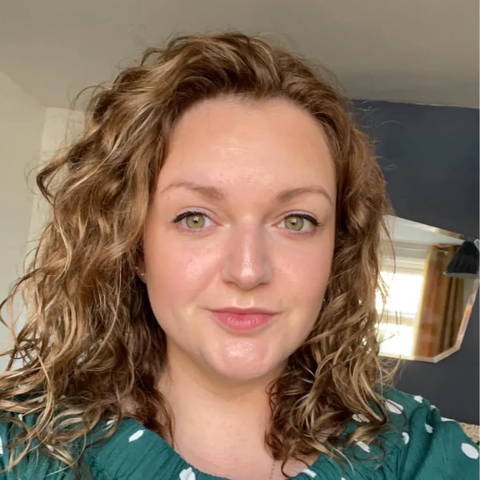 ''This is 10 weeks on and just after a 3 day refresh. Game changer. Not going back now!''.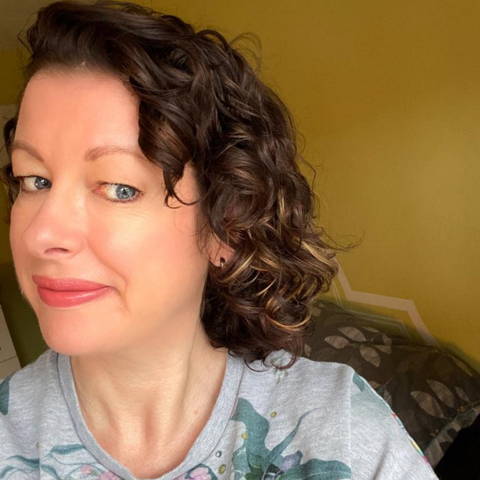 ''This is the BEST range I've ever used with the most consistent results too. On wash day and for refresh - which I have never got to work before. I still need to clarify weekly and protect my curls at night but it's such a relief to finally find a system that gives me the look I want''.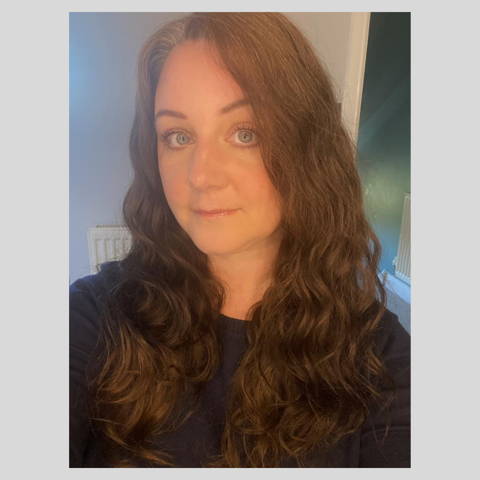 ''I have tried so many products but nothing has ever helped with the frizz until now! I have used Merwave for the second time today and oh my gosh wow! Perfect waves and curls with no frizz I didn't realise but I have the hair I have always wanted!''.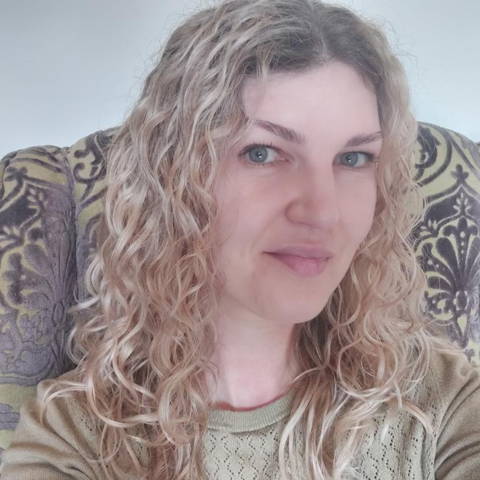 ''This picture is after the first use. I followed the easy tutorial videos, wrapped in a t-shirt for about 30 mins whilst getting dressed etc then diffused on low heat and low speed. Really, really pleased''.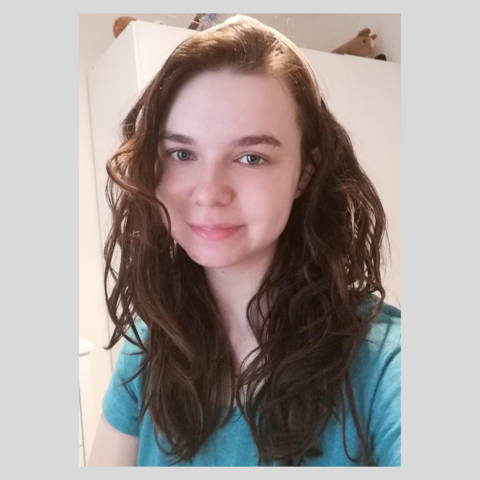 ''My hair gets weighed down easily by products but not anymore my hair was amazing after the products had great gold and definition and smelled great, its definitely worth the money.''
''So happy that I've finally found something that tames my birds nest underneath/straight but frizzy on top hair! It smells so good too 😊
My hair is like I've just had a swim in the sea, without the salty feeling and sand!.''.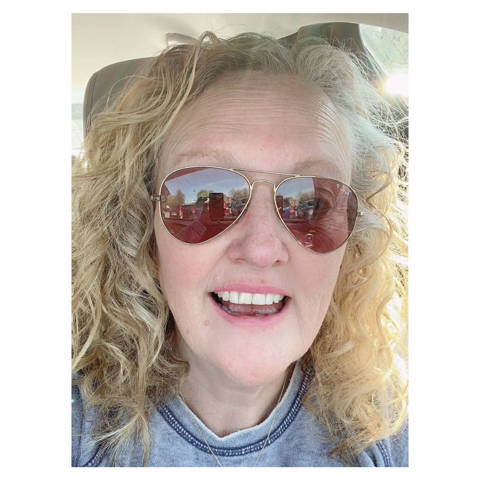 ''These products are SO easy to use and the results are instant and amazing! My hair looks curly, defined and in waves not clumps and without a hint of frizz. I am so pleased. The results stayed in for about 2-3 days, I didn't wake up with a frizzy mess, I just finger-combed my hair on days two and three and bingo - good to go!''.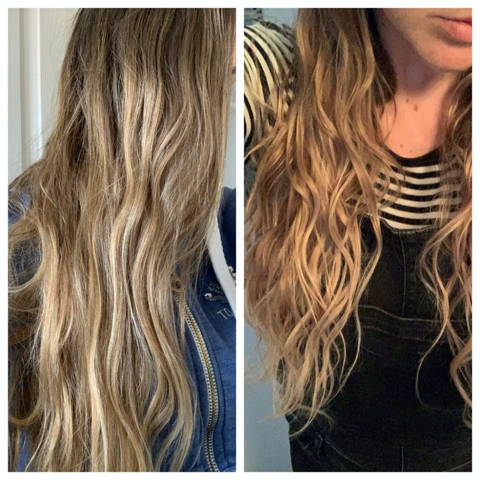 ''I knew I had naturally wavy hair but I've spent money here, there any everywhere trying to tame my frizzy mess and nothing ever really seemed to work for me. Even trying some of the CGM tricks just left me with a crispy, bedraggled mess. Refreshing my waves is also so simple and works! I now have beautiful, soft, wavy hair that's so easy to achieve!''.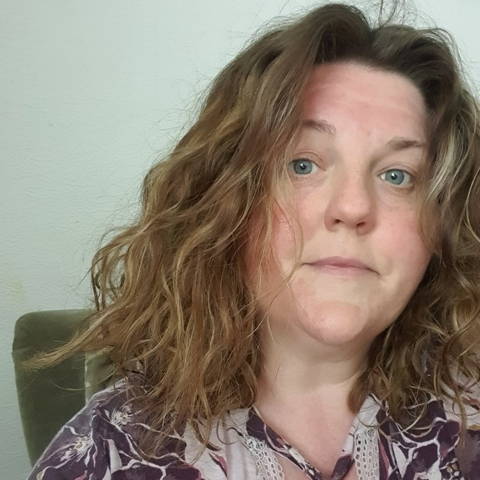 ''I have spent years and years and many hours trying to straighten and smooth them out rather than embrace them! I have tried LOADS of products in the past and they haven't given me the result I wanted. I have to say I am AMAZED at the results (after one use) that merwave have given me! Even after sleeping on my new curls they look amazing''.
All Curly Girl Approved. Vegan friendly. Never tested on animals.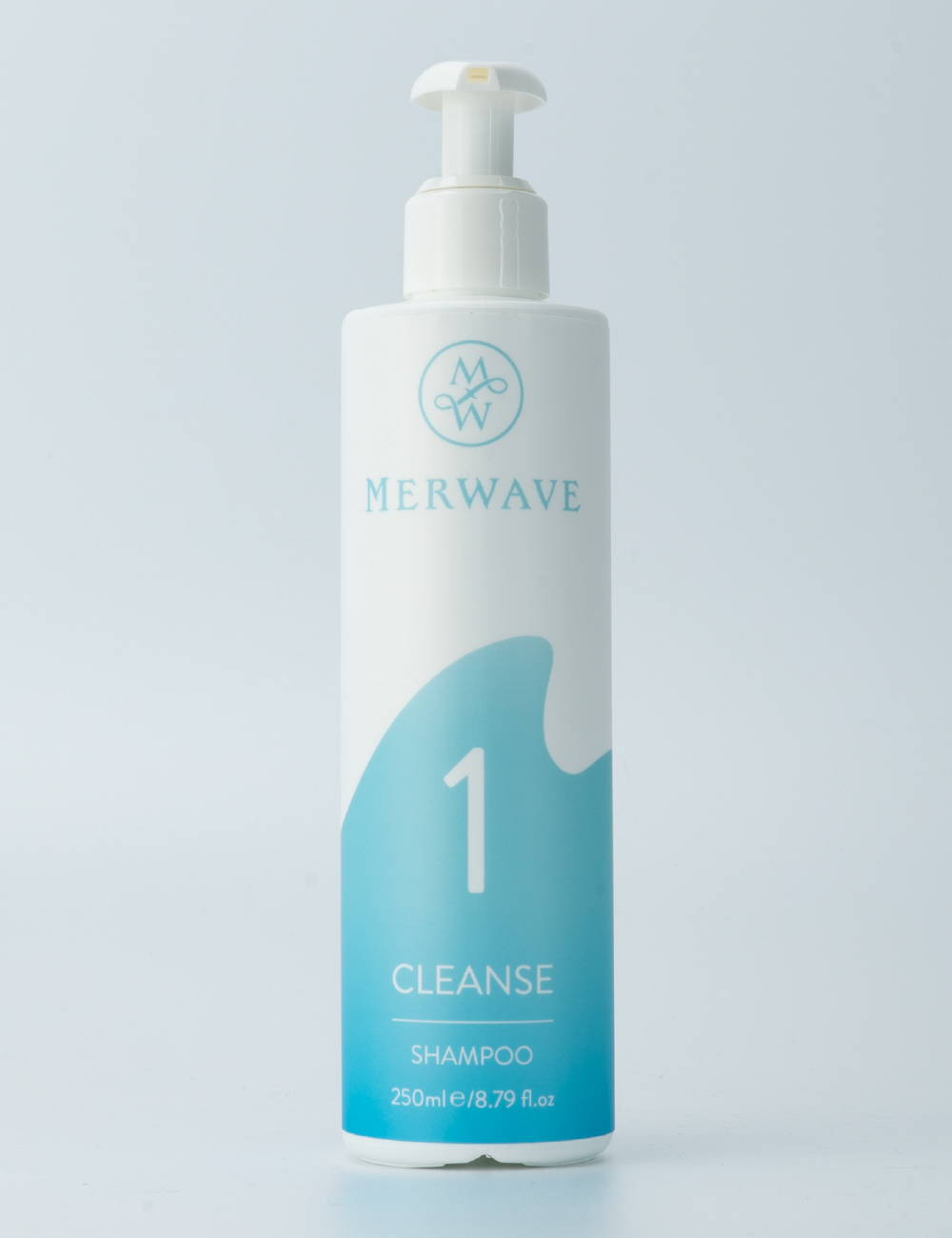 #1 - Cleanse Shampoo (250ml)
Aqua (Water), Cocamidopropyl Betaine, Sodium Lauroyl Methyl Isethionate, Lauryl Glucoside, Persea Gratissima (Avocado) Fruit Extract, Hydrolyzed Jojoba Esters, Polyquaternium-10, Polyquaternium-7, Hydrolyzed Wheat Protein, Sodium Cocoyl Isethionate, Disodium EDTA, Propylene Glycol, Phenoxyethanol, Sorbitan Caprylate, Citric Acid, Parfum (Fragrance).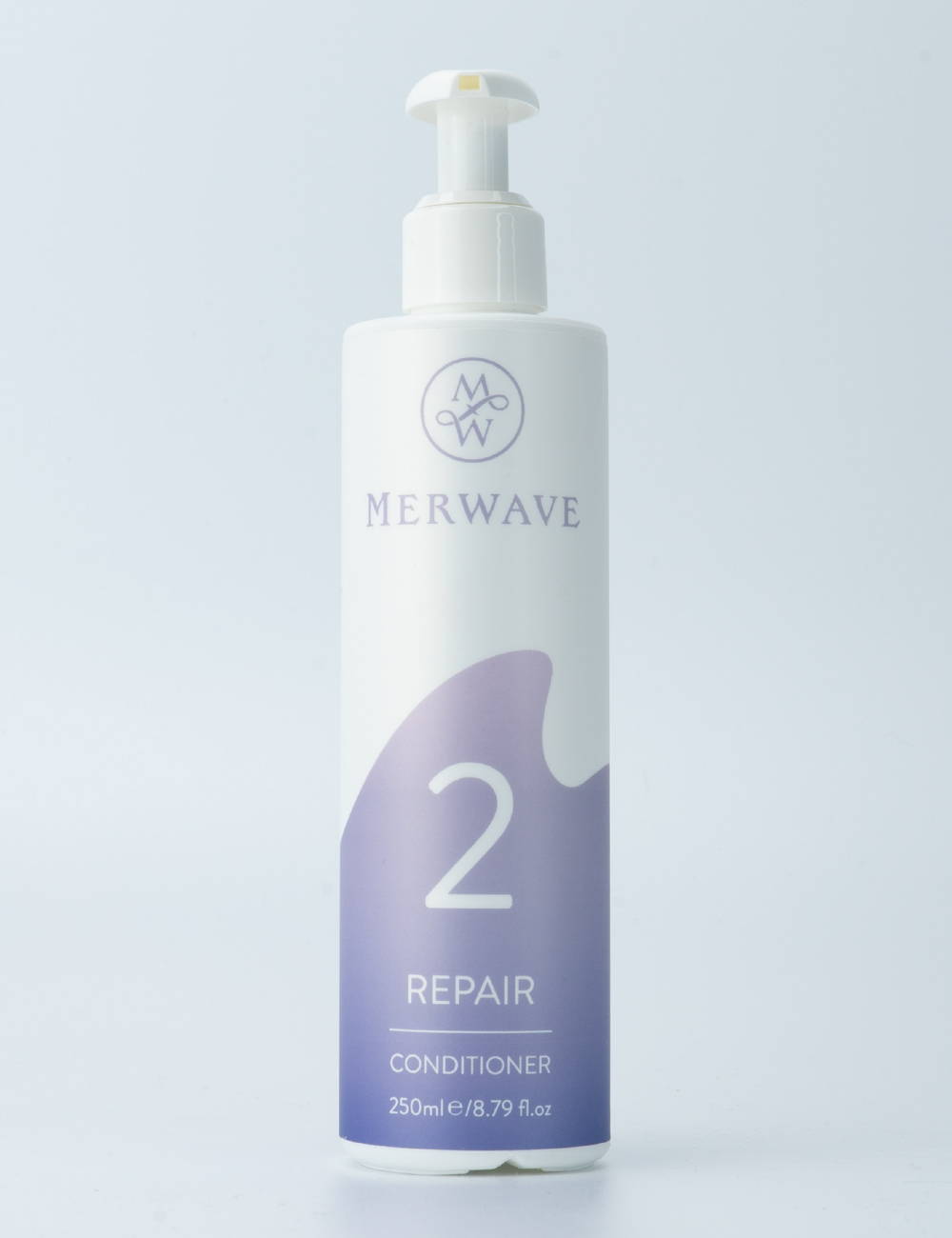 #2 - Repair Conditioner (250ml)
Aqua (Water), Cetearyl Alcohol, Cetrimonium Chloride, Behentrimonium Chloride, Propylene Glycol, Persea Gratissima (Avocado) Fruit Extract, Hydrolyzed Jojoba Esters, Hydrolyzed Wheat Protein, Hydrolyzed Vegetable Protein PG-Propyl Silanetriol, Polyquaternium-7, Panthenol, Citric Acid, Glycerin, Phenoxyethanol, Sorbitan Caprylate, Parfum (Fragrance).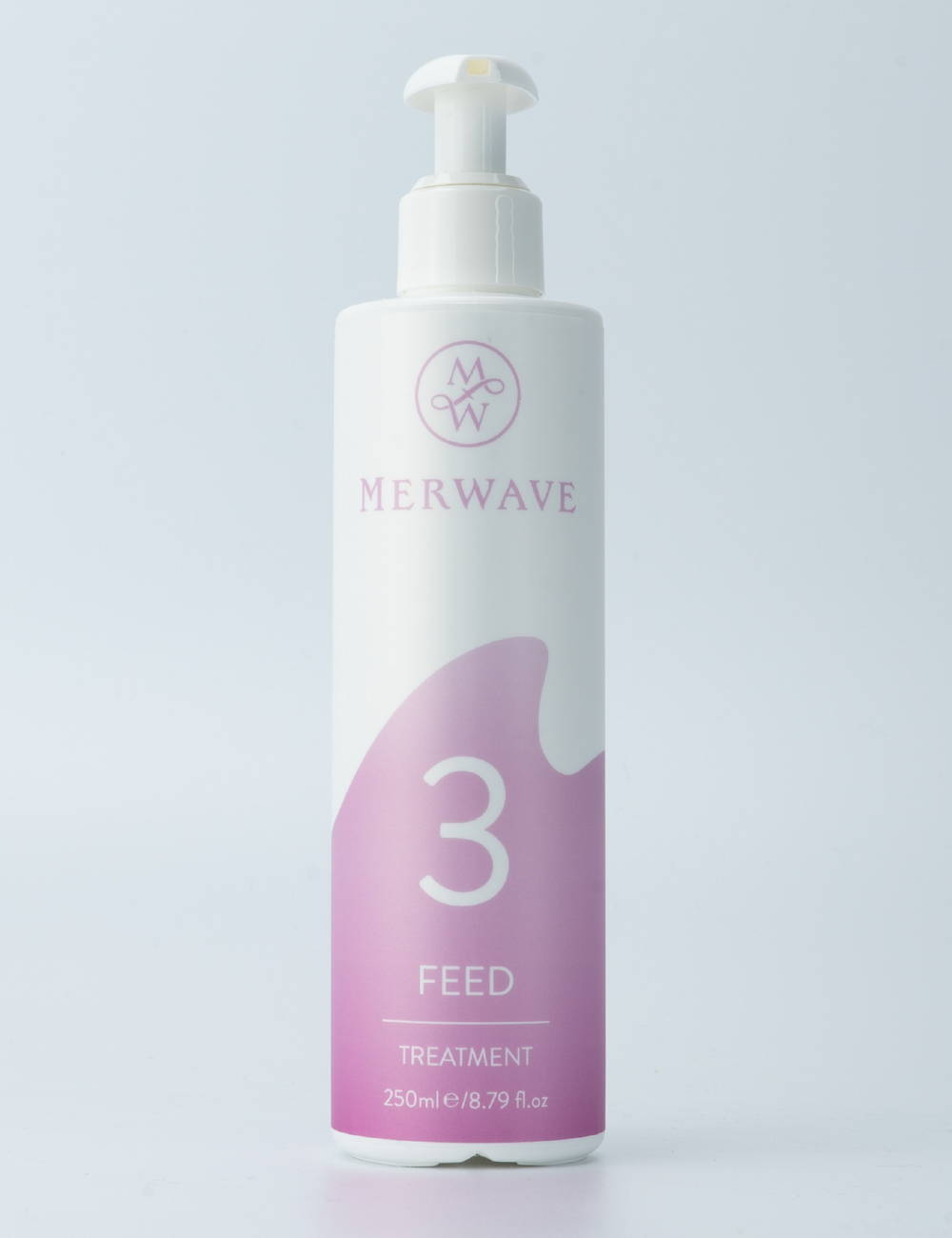 #3 - Feed Treatment (250ml)
Aqua (Water), PVP, Polyquaternium-37, Hydrolyzed Wheat Protein, Panthenol, Benzyl Alcohol, Sodium Benzoate, Propylene Glycol Dicaprylate/Dicaprate, PPG-1 Trideceth-6, PEG-60 Hydrogenated Castor Oil, Potassium Sorbate, Glycerin, Linalool, Parfum (Fragrance).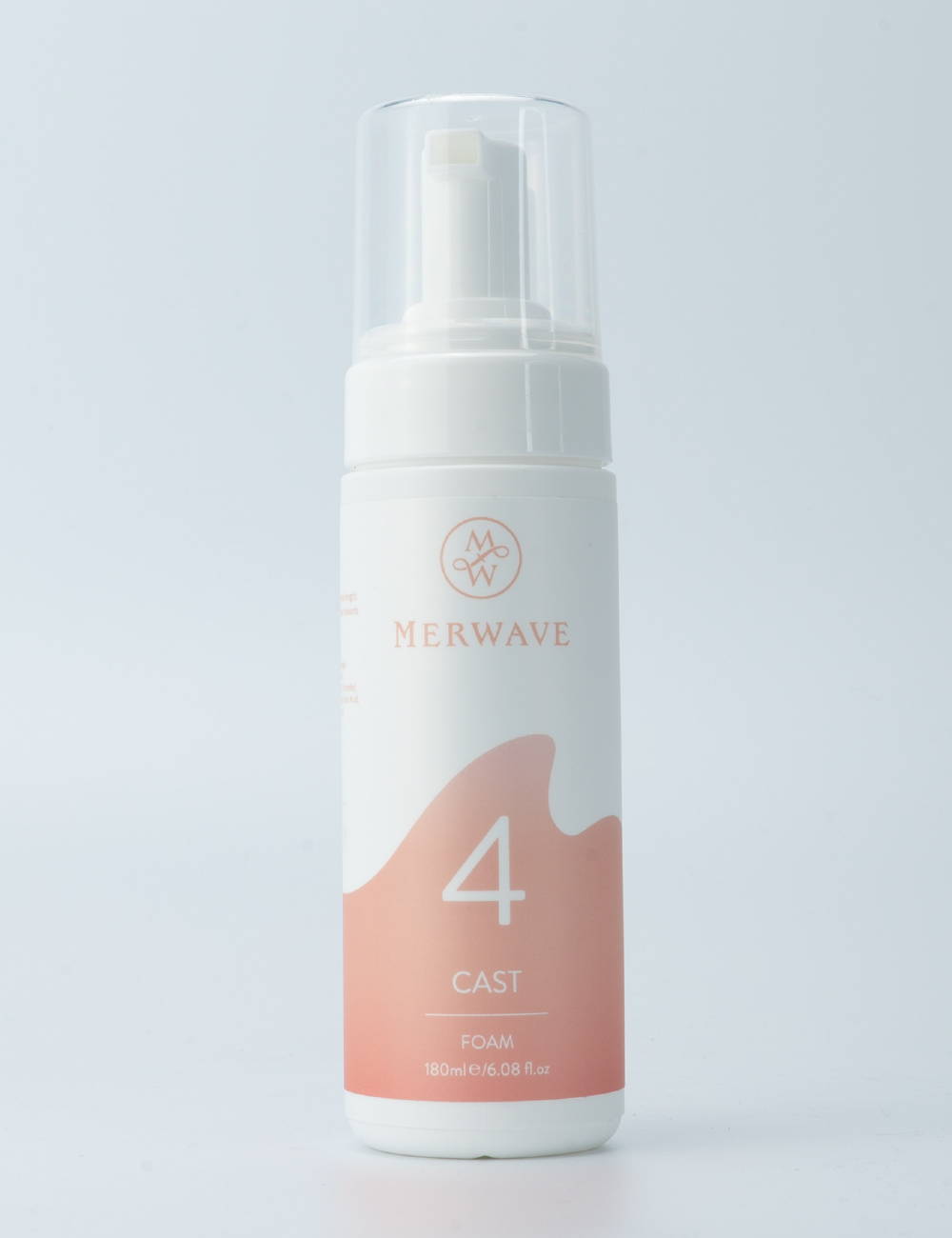 Aqua (Water), VP/VA Copolymer, Cocamidopropyl Betaine, Polyquaternium-16, PEG-35 Castor Oil, Panthenol, Benzophenone-4, Amyl Cinnamal, Citronellol, Phenoxyethanol, Ethylhexylglycerin, Geraniol, Citric Acid, Hexyl Cinnamal, Limonene, Parfum (Fragrance).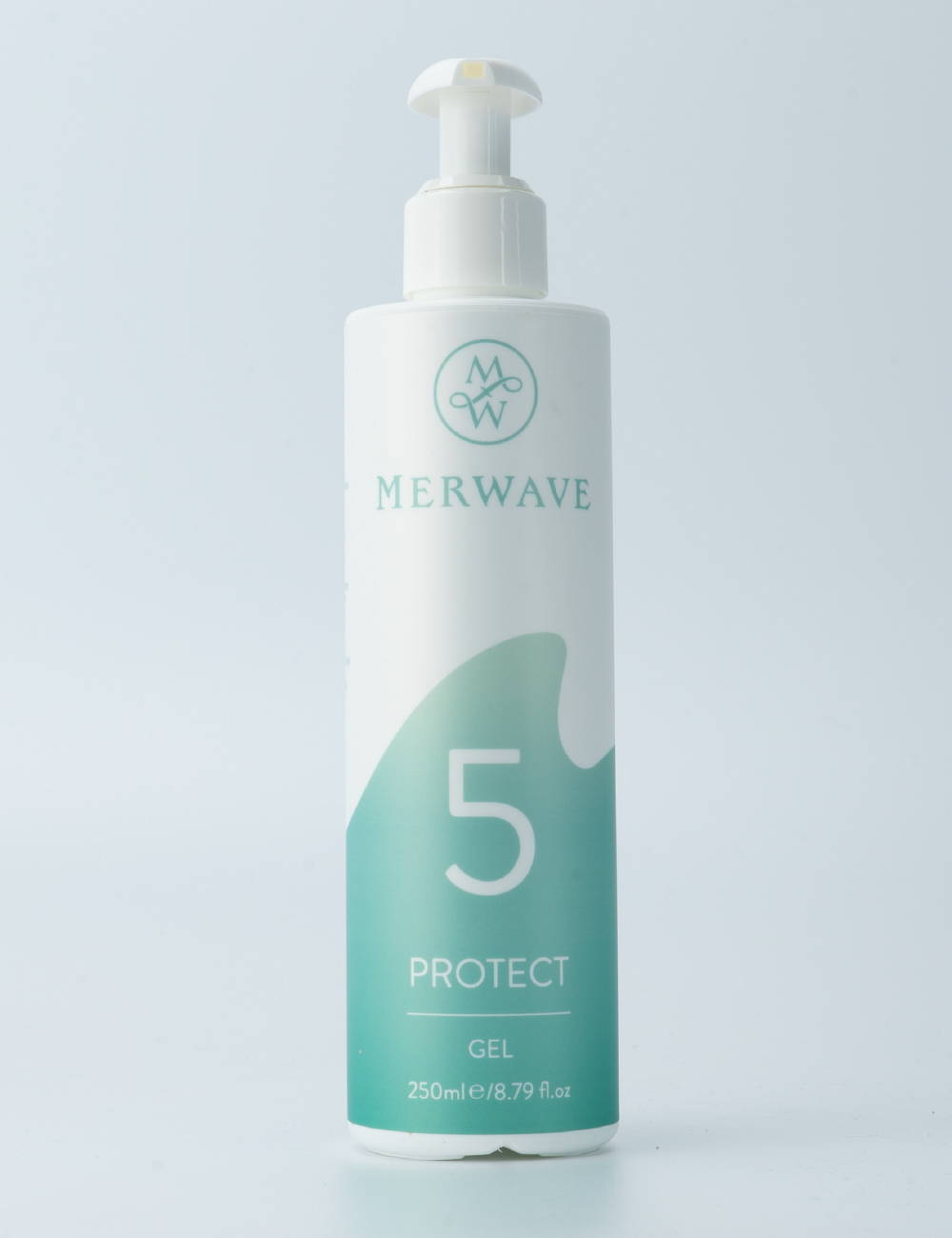 Aqua (Water), Acrylates Copolymer, Acrylates/Palmeth-25 Acrylate Copolymer, PEG-60 Hydrogenated Castor Oil, Panthenol, Benzophenone-4, Sodium Hydroxide, Disodium EDTA, Propylene Glycol, Mentha Piperita (Peppermint) Leaf Extract, Phenoxyethanol, Benzoic Acid, Piroctone Olamine, Butylphenyl Methylpropional, Hexyl Cinnamal, Amyl Cinnamal, Citronellol, Limonene, Geraniol, Linalool, CI 42090, CI 19140, Parfum (Fragrance).
Frequently asked questions
If you have any further questions please email me directly: abi@merwave.co.uk
Are the products all curly girl friendly?
Do I have to stick to this routine completely?
Of course not. This isn't strict, so mix and match as you see fit. EG. You may use steps 1,2,3,4,5,4 for extra hold.
Of course heat damages our hair. But if you want to use them then no-one is going to stop you, so go for it!
I don't have a diffuser. Will this system still work?
It sure will. Just use a cotton towel or silk head scarf and let your hair dry naturally.
When can I expect to see results?
If you have natural waves then you will see texture after the first round. Your hair will then become healthier after each subsequent round. This will then awaken your natural waves more. Bear in mind that if your hair is damaged from bleach, it might take longer to repair, so the results may not be as quick.
For more information, read this article: How to Survive The Curly Girl Transition
Can I brush my hair between washes?
Yes. Personally I brush my hair about once a day. Starting from the bottom to detangle.
Are the products high in protein?
Some of our products do contain small traces of protein, but not high quantities
Are the products gluten free?
The shampoo, conditioner and feed treatment contain wheat protein, so they are not gluten free.
Do you ship to the USA and Europe?
Not at the moment. We will do eventually. Just have some hoops to jump through first as they are cosmetic products :)
Most people don't know they've got wavy hair. They don't recognise their natural pattern. So they settle for straightening it. Instead of unleashing their natural beach worthy waves.
If your hair feels impossible to handle it's time to take a step back and learn about your locks. You'll probably be very surprised by what you discover.
This article reveals 5 critical signs that you've got wavy hair