Published 8th April, 2021
How Does the Weather Affect Your Wavy Hair?
Come wind, rain or shine, you want your waves to look their best but different weather conditions can affect your hair, especially humidity. However, this shouldn't stop you from getting on with your day.
Are you constantly keeping an eye on the weather due to fear of ruining your natural waves? Don't let the weather ruin your relationship with your hair!
By learning about how your wavy hair changes with the weather you can make small alterations in your hair care routine so your waves continue to look their best.
Here's what you need to know how the weather affects wavy hair.
does my hair change throughout the year?
With the unpredictable British weather always leaving you guessing, it's no surprise that wavy hair is affected by the change in temperature.
It's a good idea to have a winter hair routine and a summer hair routine so you can make small changes that will leave your wavy hair type feel great all year round.
One of the most obvious changes that you will notice is a difference in moisture levels. During the winter, the drop in temperature can make your hair feel brittle whereas in the summer, the sun can draw out moisture.
Take note of how your hair reacts and maintenance won't be an issue.
how can the weather affect my hair?
Weatherproofing your hair isn't hard. From protecting your natural waves in the sun to battling against winds, get clued up on how the weather can affect your hair and you'll stay one step ahead.
There's nothing wrong with a few seasonal change sand long as you can deal with them!
Here are some of the ways that the weather can affect wavy hair.
1. Lack of moisture
You can experience dry hair in the summer and winter. During warmer seasons, the sun will draw out moisture from your waves so if you don't keep your hair protected it may become frazzled.
Additionally, in the winter, cold winds often result in brittle hair so it's important to focus on products that offer great hydration and feed your hair the nutrients it needs.
Moisture is so important for your hair's health.Hair treatments are one of the best products for wavy hair as they will restore hydration and provide your hair with a much-needed boost of vitamins and nutrients.
2. Extra frizz
We've all been there, battling the wind as our hair becomes uncontrollable. Not only can this cause extra frizz but knots will form more easily too.
You can't avoid the wind but you can alter your hair care routine to minimise its effects. For example, when styling your hair use a lightweight gel to seal in moisture, keep your definition in place and prevent frizz.
Layering your products will create better hold so your natural waves stay defined and moisture is locked in so frizz has less opportunity to take hold. That way you'll be well prepared to face the wind!


3. Heat damage
It's not just hot tools that cause heat damage to your hair but the sun too. If you plan on being out in the sun a lot, try using hair treatments and deep conditioners more frequently to replace the moisture that's being lost - this will keep your waves in great condition from the inside out.
You wear suncream to protect your skin from UV rays but what about your hair? Exposure can cause your hair to look dull and feel dry as well as damaging its structure so always be mindful of the sun.
If you're going to be in the sun all day or you're going on holiday, wearing protective styles is a great way of keeping your waves neatly tucked away and shielding your scalp too!


4. Tangles and knots
Gale force winds can blow your hairstyles into a fluffy mess and at the end of the day, you may find that your ends are very knotty. The best thing you can do is ensure that you're detangling properly on washday.
Single strands knots are common in wavy hair and can be easily missed if you're not detangling well and windy weather can cause further issues.
It's easier to detangle your hair when wet and use moisturising products with a great slip so your comb glides through. Once your hair is knot-free, you don't need to worry as much about further tangles which could rip out your hair.
You should also make sure that you're applying products through the lengths of your hair including the ends as dry can also encourage tangles.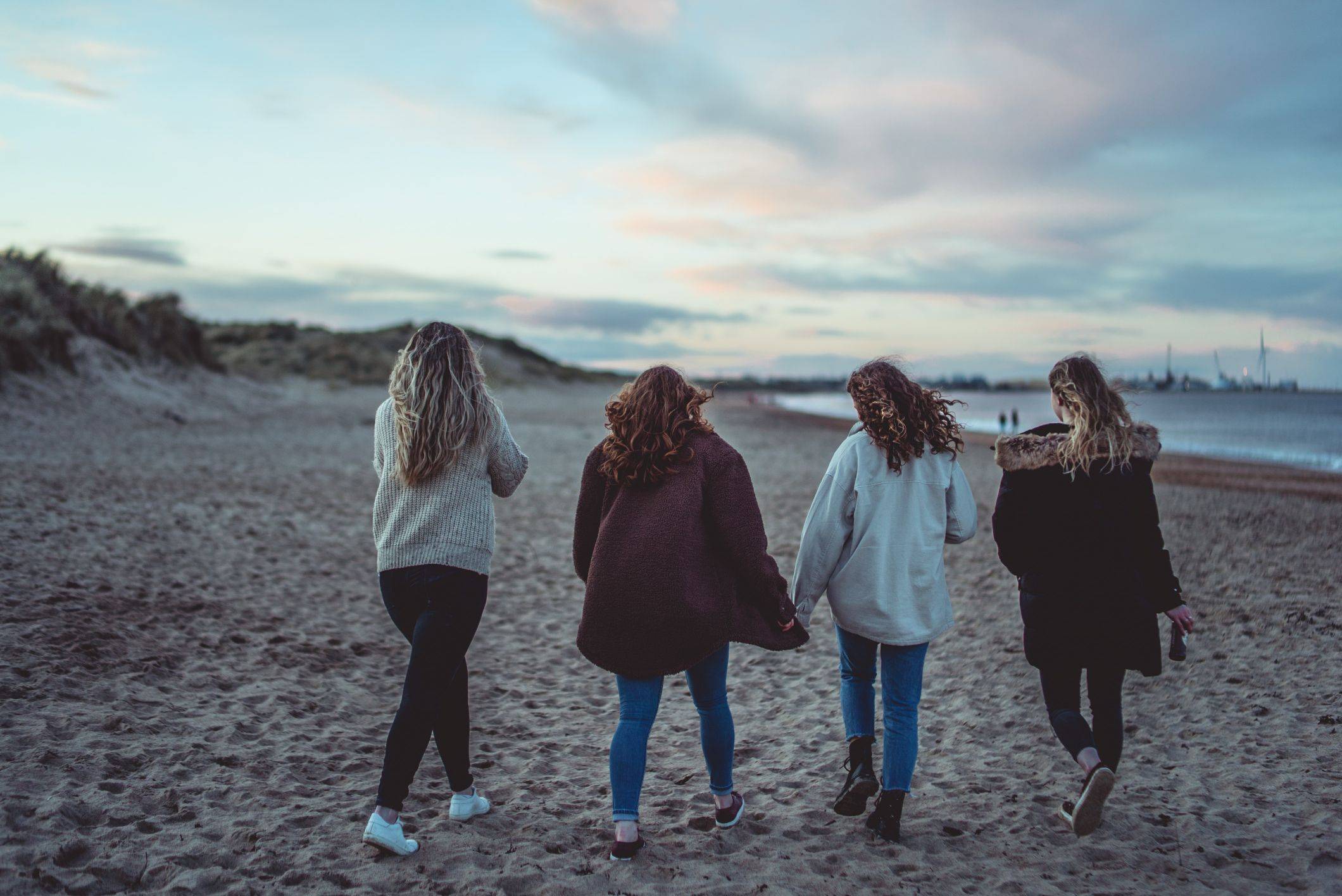 which products are best for all year use?
You need to invest in the best products for wavy hair so your natural waves are healthy and defined no matter what the weather is like outside.
Add these products to your natural hair kit and weatherproof your locks:
● Deep conditioners & treatments - great for nourishing your natural waves from the inside out whether it's hot or cold.Sometimes your hair needs a boost, so using a deep conditioner or treatment will keep your hair's moisture levels in check.
● Cast foam - the key to achieving defined waves is using the best products for your wavy hair type. Foam should be a staple in any way hair collection as it's great for holding your waves in place during cold and windy weather but it's lightweight enough for summer use too.
● A gentle but nourishing shampoo - who doesn't love the feeling of a clean scalp? A wavy girl friendly shampoo will gently remove build-up and oil, especially during the summer, without completely stripping your hair when it matters the most, in the winter!
● A good hairdryer - air drying is always an option, but on a cold winter's day, it might not be practical. Investing in a good hairdryer with various heat settings will benefit you come summer and winter.
At Merwave, our 5 step wave kit works together to fight frizz and keep your hair defined.If you're looking for a simple styling method that delivers amazing results, buy your kit today and awaken your naturally wavy hair.