After following this system for a couple of weeks (the results improve after every wash) your natural waves will be awoken. Your friends will have hair envy. You'll wish you embraced your waves earlier.

Your hairs natural oils and moisture will be maintained. It'll become softer. Less brittle. Less sensitive. Your waves will stay intact for longer.
Below you'll find tutorials and additional tips and tricks to really bring out your gorgeous beachy waves.
Contains Jojoba oil, avocado extract and quaternary polymers. Vitamin and mineral rich ingredients that cleans and nourishes our hair, without stripping away the natural oils. This reduces scalp irritation and frizz.
Massage Merwave Cleanse Shampoo into fully saturated wet hair. Start at the root making sure you use your finger tips on your scalp (not your nails as this disrupts your scalp).
Merwave Repair Conditioner
Conditioner keeps our hair hydrated. It holds onto the moisture needed to prevent our hair from frizzing and breaking. Our conditioner contains Glycerin and Jojoba oil. Which when blended together deeply hydrates and moisturises our hair. Due to these qualities it can also be used as a hair mask.
Smooth Merwave Repair Conditioner through your hair from the roots to the end. Use enough product so that the hair feels like seaweed. Use your fingers, a tangle teaser or a wide tooth comb to brush through. Leave on for a few minutes or a bit longer if you want it for a mask.
A leave in treatment that feeds our hair with the moisture it needs to protect it from damage and frizz. Leaves our hair shiny and soft. Lightweight enough to not weigh down our waves.
Take a small amount of the Merwave Feed Treatment and smooth it through your hair with your hands in a praying position. Keep smoothing it through until you feel that your entire hair is covered. Focus on the length (not the root).
A lightweight foam that locks our waves into a cast. Contains quaternary polymer, which enhances the shape of our waves by creating space between the hair strands.
Flip your head upside down. Take the Merwave Cast Foam and rake it through gently. Then take small sections of your hair and scrunch them up towards your scalp. Squeeze slightly to get rid of excess moisture to help the drying process.
Accentuates our waves. Ensures our hair stays hydrated and strong. Helps prevents dryness.
Cover your palms with the Merwave Protect Gel. Repeat the scrunch and squeeze motion until you have evenly spread the gel throughout your hair. The gel will protect your waves when your hair dries.
At this point our hair will be pretty wet.
Use a micro fibre towel or 100% cotton t-shirt. With your head upside down place the head of the t-shirt at the nape of your neck. Use the arms to tie a knot at your forehead. Then grab the bottom of the t-shirt and loosely roll up your hair before tying in a knot on your head.
Don't tie too tightly, or you risk squashing your waves.
Leave in for around 20-minutes to remove some of the excess water. Then remove the towel and air dry or diffuse.
If you decide not to air dry your hair then you can use a low heat and low speed diffuser. Keep your head upside down and hover at the roots. Once they are dry move to the ends, scooping small sections and moving them towards your roots.
Try not to touch your hair too much. Move your head to one side and continue to gather your hair upwards in the diffuser. Once your hair is completely dry it may look crunchy, so scrunch with dry hands to break your cast and reveal your waves!
There will be days when your hair looks slightly flat and you need a quick refresh (not a full wash).
To do this, use a spray bottle of water, wet hands or steam from a shower to dampen your hair. Add some Protect Gel (#5) to wet palms before scrunching through your hair. Repeat until all hair is covered. Then air dry or diffuse.
This short tutorial reveals how you can 'scrunch out the crunch' using the clapping technique. This is done when your hair is still in a cast.
How To Protect Your Hair When Sleeping
It's critical you protect your waves whilst you sleep. The benefits are reduced frizz, longer lasting hold and less tangles.
In this video I reveal three options you can choose to maintain those waves. One is a silk pillow case. Second is a silk bonnet. Third is the pineapple technique.
Apply 3 pumps of oil to the palm of your hands. Smooth through dry hair. Focus on the dry and frizzy areas. Do not rinse. Can be used daily. Can also be applied at night and left in for added hydration.
Some of our customers swear by this method. It evenly distributes the products, which results in more defined waves.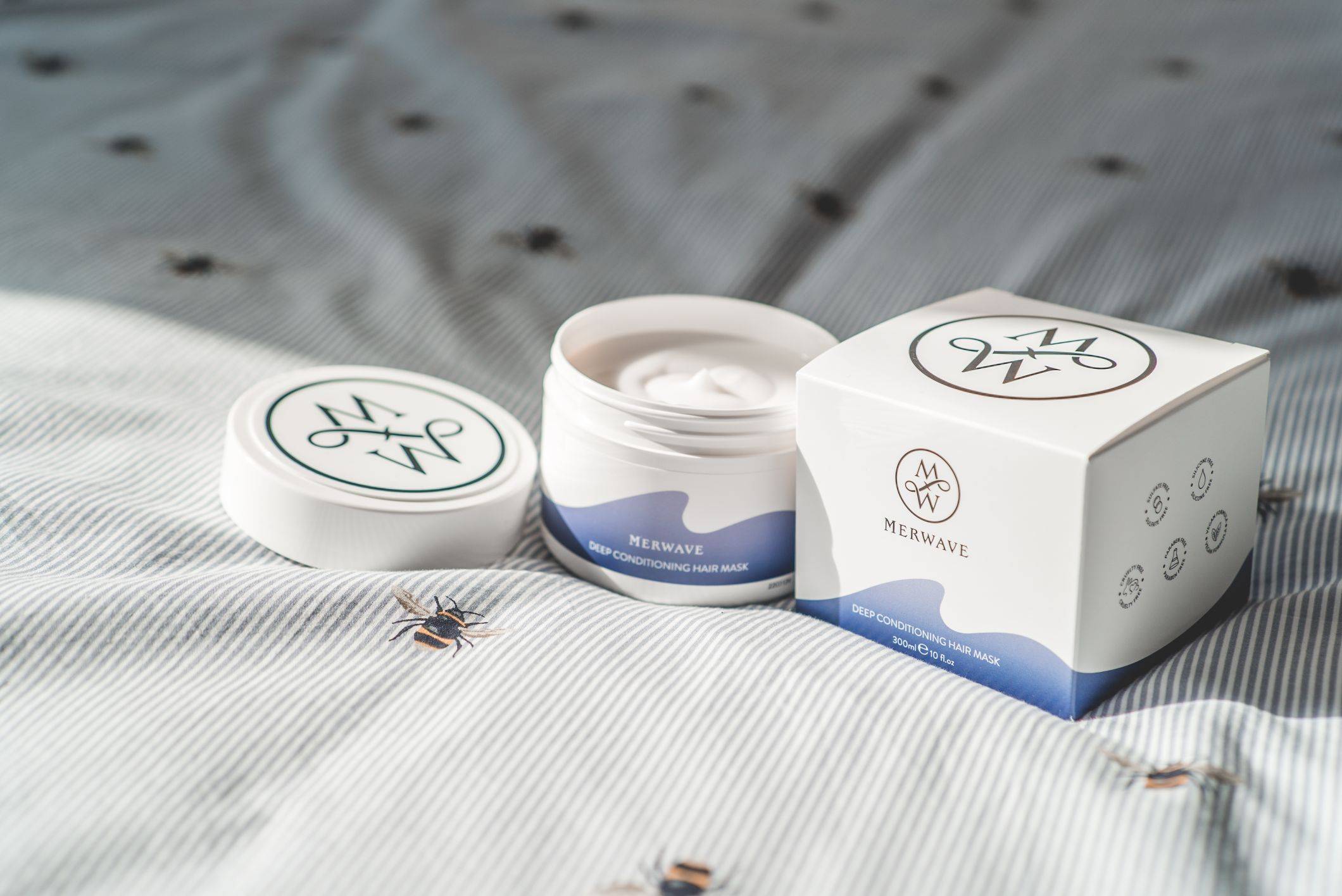 How To Use Deep Conditioning Hair Mask
We recommend treating yourself to a deep condition every 7-10 days. Or whenever your hair is feeling dry and frizzy.
1. Shampoo hair as normal (don't condition)
2. Apply mask to wet hair
3. Comb/detangle hair whilst it's dripping in the hydrating mask
4. Leave mask on for 15-30 minutes (or longer if you want)
5. Rinse off with warm water
6. Style as normal