How To Plop Wavy Hair To Enhance Definition
"How do you plop?''
"How long do you plop for?"
Questions people in the curly hair or wavy community will be able to answer. Yet if you're new to this world they may seem like a secret or rude code!
Plopping is an easy, heat-free method for wavy and curly hair people to shorter the drying time and add definition to their hair.
It's the step after you have washed, conditioned and styled your wavy hair.
Why does plopping help my hair?
The problem a lot of us face is that once our hair is saturated with product and water, it becomes weighed down before it's had the chance to dry.
This means our curls or waves may stretch and lose their definition.
However, when you scrunch your hair the waves and curls are compacted. Which makes them more defined.
Plopping is basically creating one big scrunch with all of your hair, wrapping it and keeping it close to your head. Resulting in smoother more defined waves or curls.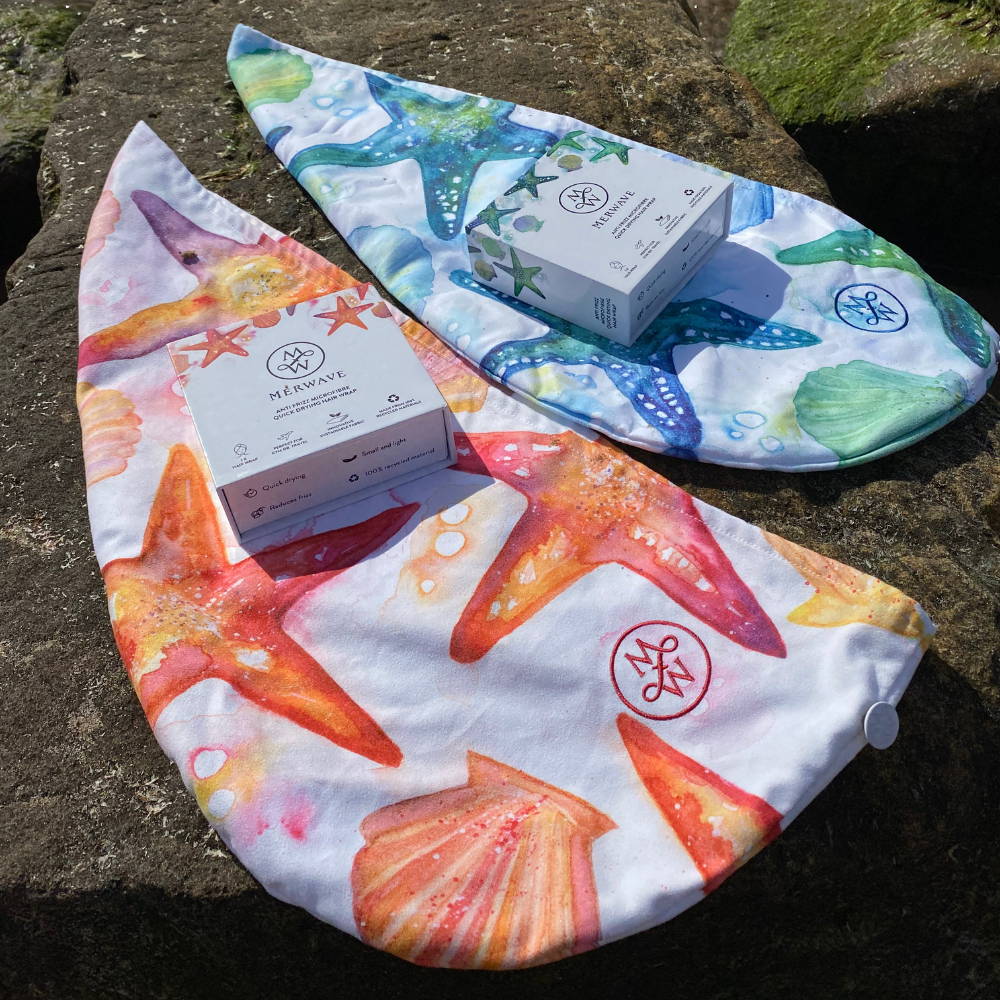 The only items you need to plop successfully is a microfibre hair towel or a 100% cotton BIG t-shirt.
A micro fiber towel or t-shirt are made with smoother fibers that are more gentle on the hair.
Do not use a normal bath towel. They are woven in a way that makes it easy for individual strands of hair to separate and get caught in them. This leads to frizz.

This method has gone viral on TikTok (#ploplife) and is the most popular method of plopping. I use it myself and find it dead simple.
Step #1
Style as you normally would with Merwave's 3,4 and 5 styling products. This will leave you with wet defined waves.
Step #2
Spread your Merwave microfibre hair wrap or cotton t-shirt out on a flat surface (a bed works well) this will help to not stretch your waves.
Step #3
Gently "plop" your curls onto the towel or t-shirt by bending over and placing your hair in the middle of the towel, ends first.
Step #4
Keep bending toward the towel until the crown of your head almost touches it and your hair is all scrunched up at the centre of the towel/ t-shirt.
Step #5
Don't move your hair from that position whilst you wrap the towel or t-shirt around your head. Twisting-up any excess fabric into a tail and folding it towards the back of your neck.Secure the twist by tucking it under the back of the towel or tying in a knot.
The hair wrap will soak up any moisture, resulting in less frizz. It'll also absorb any excess product, which can lead to harder, crunchier curls and waves.
After applying Merwave styling products 3, 4 and 5 to soaking hair, put all of your hair into a shower cap.
This will help hold water in and give the products a chance to soak into your hair. Leave on for 10-20 minutes.
This method is particularly great for you if you've just started your journey to natural hair, if you get wet frizz or if your wave clumps break up easily.
The downside of this method is that it will take a long time to dry your hair as you're not removing any of the water.
Method #3 - Micro plopping
If you have wet plopped or you want to skip that step you can just micro plop.
This is just basically gently scooping and scrunching your hair with a microfibre towel or cotton t-shirt. You will be able to see the clumps forming.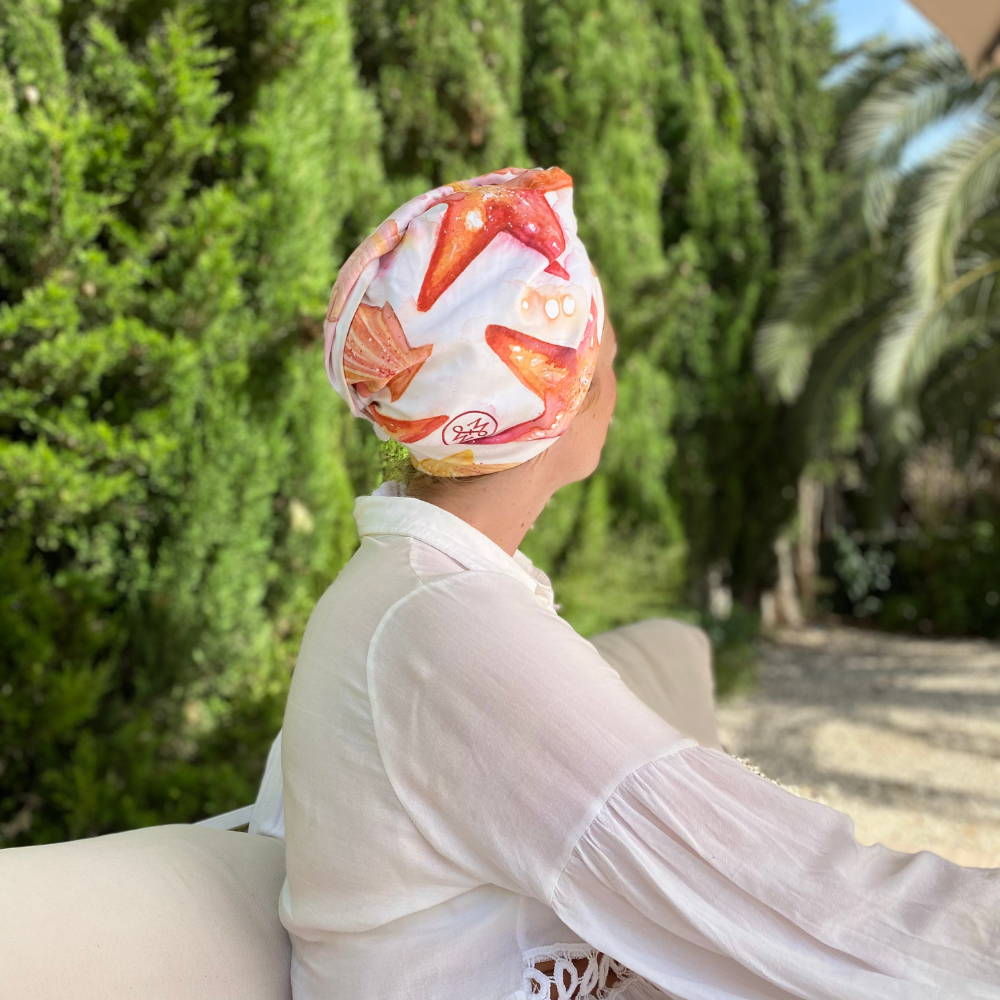 How long do I plop my hair for?
This bit is up to you as there is no magic plopping time. Usually the time it takes to get ready is effective 10-20 minutes but some people leave it for up to an hour.
Trial and error comes into play here. So give it a go and see what works for you.
Once the wait is over, gently remove the towel or t-shirt and air dry or diffuse your hair as normal.
Do I have to plop my hair?