How To Protect My wavy Or Curly Hair When Working Out
Published 21st June, 2021
How To Protect My Wavy / Curly Hair When Working Out
How do I protect my wavy hair when I'm exercising?
This question crops up time and time again. If you're into gentle walks or a chilled out yoga session, the chances are you can leave your hair down and not worry about interrupting your wavy pattern. However, if you like high intensity exercise that leaves you very sweaty then you need a different approach to protect those waves.
With these tips (even with very sweaty workouts) you should be able to go 4-5 days between hair washing. Sounds rank I know, but it is possible (talking from experience!).
Tying your hair up
The key to keeping your hair out of your face and protecting your waves whilst working out is to style it in different low manipulation styles.
Not only will these hair styles not interrupt your wave pattern, they also won't stop you from working up a sweat.
Read on to discover the top styles I turn to...
The pineapple
If you're a morning exerciser and you sleep with your hair in a pineapple, then don't touch it!
If you're not, then you need to gather your hair into a ponytail as high up on your head as possible. Secure in place with a silk scrunchie or invisibobble. You may need to loop the bobble around more than you do for sleeping in as you will be moving around more. If your hair is too short to all be secured, don't worry about the loose bits, just let them hang out where they want to.
Don't worry about your hair too much. During the workout try not to think about what your hair is doing, put all of your efforts into your work out and let your hair go where it wants to go. If your pineapple comes undone or moves to the side, wait until your break and redo it.
Braids
There are so many different types of braids or plaits, just pick one that you can easily master such as a French Braid. Braids let your scalp breath. You may also find that your roots are not as soaked in sweat as they are with other styles. One central braid or two braids will keep your hair off your face and allow you to enjoy your workout.
Headband
Headbands are particularly useful if you have shorter hair. Choose a silk or cotton one which will absorb some sweat but not dehydrate your hair. Using a headband can also help to prevent frizz.
As soon as you've finished your workout, take your hair out of whichever style you had it in. This will prevent your hair from drying in the shape you had it styled in.
Depending on the intensity of your workout you may notice the hair at your scalp is very wet. The ends that have touched your face might also be wet and the rest may just feel damp and look slightly frizzier.
Before you start thinking about refreshing your hair you need to cool down. Remove the hairstyle it is in then wait 10-minutes to let your hair air off. If you are short on time and need to jump in the shower, have your water a little cooler than you would normally. This will help your body temperature reduce and minimise frizz.
Once you have cooled down properly your hair should no longer be wet. If it's a little damp then that is fine, but as long as it's no longer dropping in sweat then you are safe to move onto the refresh stage.
how to refresh after working out
You may have figured out your perfect refresh routine or you may have no idea how to refresh your hair. We've got a video in our tutorial section breaking down our refresh process that you ca easily copy. Watch it here.
If your hair is a little frizzier than usual you may need a little more product. Or you might find that the sweat has hydrated your hair and you need less. Everyone is different, so make a decision based on your own hair requirements.
Typically you could use a touch of step 3 Feed Treatment, followed by step 5 Protect Gel (emulsified with water) to bring your waves back to life. If your hair feels dry from the salty sweat, you can mix water and a couple of pumps of step 2 Repair Conditioner in a spray bottle and spray all over your hair for an instant moisture hit.
Depending on how healthy your hair is may affect how your hair copes with refreshing. If you have just moved away from heat styling and silicones then it may take longer for you to see great results. But don't give up, stick with it and you'll see some amazing results and your hair will be healthier than ever.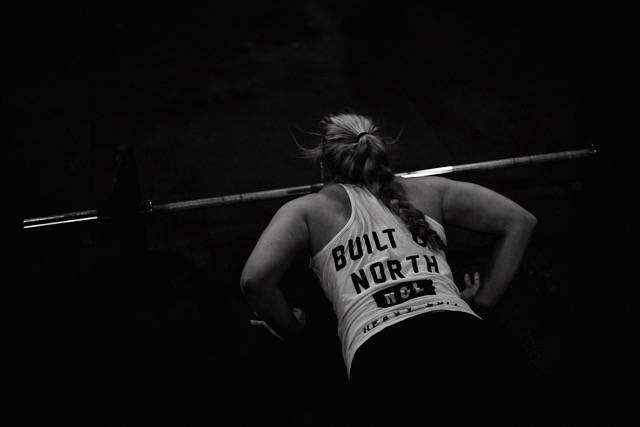 how to protect my hair for swimming
If you love being in the water yet think swimming will be bad for your waves, then read on to discover ways to protect your waves.
Chlorine isn't good for any hair types. But its even worse for curly or wavy hair. These hair types tend to be drier than straight hair so adding chlorine into the mix will make it even more dry.
The best way to protect your curls from chlorine is to start before you have even got into the pool. You can slather your hair (wet with clean water or dry) with a rich conditioner, try Merwave step 2 Repair conditioner. This may sound crazy but all hair is naturally porous so applying a conditioner fills those holes before the chlorine can seep in. Like an added layer of protection.
Next wear a swimming cap. Make sure the swimming cap is a good fit on your hair - SoulCap offer swim caps designed for thick and curly hair. A bonus for wearing a swimming cap is that you are giving your hair a deep moisturising treatment thanks to the conditioner and the heat generated from when you start swimming.
If you love to swim in the sea, many people think salt water is great for wavy or curly hair, but it actually dehydrates it. You might feel silly in a swimming cap on the beach so opt for protecting your hair with a leave in conditioner like Merwave's step 3 Feed Treatmentor make your own leave in conditioner spray with Merwave step 2 Repair conditioner mixed with water in a spray bottle.
Post swimming make sure you wash your hair as soon as possible with a sulphate free shampoo like Merwave's step 1 Cleansing shampoo, this will remove any drying chlorine or salt water.
Like everything with natural hair, you need to experiment with different tactics to discover what works best for you. Personally I swim in the sea a few times a month (mainly because it's on my door step) so always opt for a swim cap for added protection.
Want To Awaken Your Natural Waves?
The Merwave range is built for wavy hair. Simple, natural wavy hair products that unleash your natural waves after a few washes.
Click here to discover the full range.