Published 25th August 2022
Do Cheap Hair Products Damage My Hair?
You may think that saving money on shampoo won't do much harm - surely it's all just the same old stuff which washes our hair, right? Well think again, as many 'off the shelf', cheaper shampoos and hair products can actually cause a lot more harm than good.
Your skin is your largest organ. It absorbs everything you touch and your scalp in particular absorbs more than any other part of your skin. Why, then, would you rub toxic chemicals onto it?
Read on to hear more about why you should avoid buying 'off the shelf' shampoos and the benefits of spending a little more money on quality products.
Your bank balance might thank you for cutting costs on hair products, but your hair certainly won't later down the line. Most cheaper hair products that can be bought in supermarkets and on the high street are crammed full of toxic chemicals (I'll talk about these more later) that give your hair an instant boost.
When using them, your hair appears cleaner, shinier and has the desired effect you'd been looking for, from smoothness to volume. Perfect, right? Not so much though. These 'benefits' often will only last a short time.
Cheaper shampoos come with a bundle of long-term harmful side-effects, from simply suffering from poor hair quality, to even bigger problems such as hormone imbalances.
Sulphates are what creates the foamy texture in shampoo when mixed with water. Common sulphates found in many cheaper shampoos are Sodium Lauryl Sulphate (SLF), Sodium Laureth Sulphate (SLES) and Ammonium Lauryl Sulphate (ALS).
Sulphates essentially amplify the effects of shampoo and promote a more thorough job of cleaning dirt, dead skin and oil from your scalp. The problem is that they strip away moisture, natural hair oils and proteins, causing hair to become dry, frizzy and prone to breakages.
They can also be too harsh on your scalp, causing it to become dry and itchy. Sulphates can damage your hair follicles, which weakens your hair strands and can even, in some cases, stunt hair growth.
This is another common ingredient found in cheaper shampoos. Silicone coats the hair follicles, supposedly locking in moisture. The problem though is that silicones block other nourishing ingredients from treating your hair follicles.
Silicones can also build up over time as they're tricky to wash out, causing your hair to look dull, weighty and be more prone to breakages.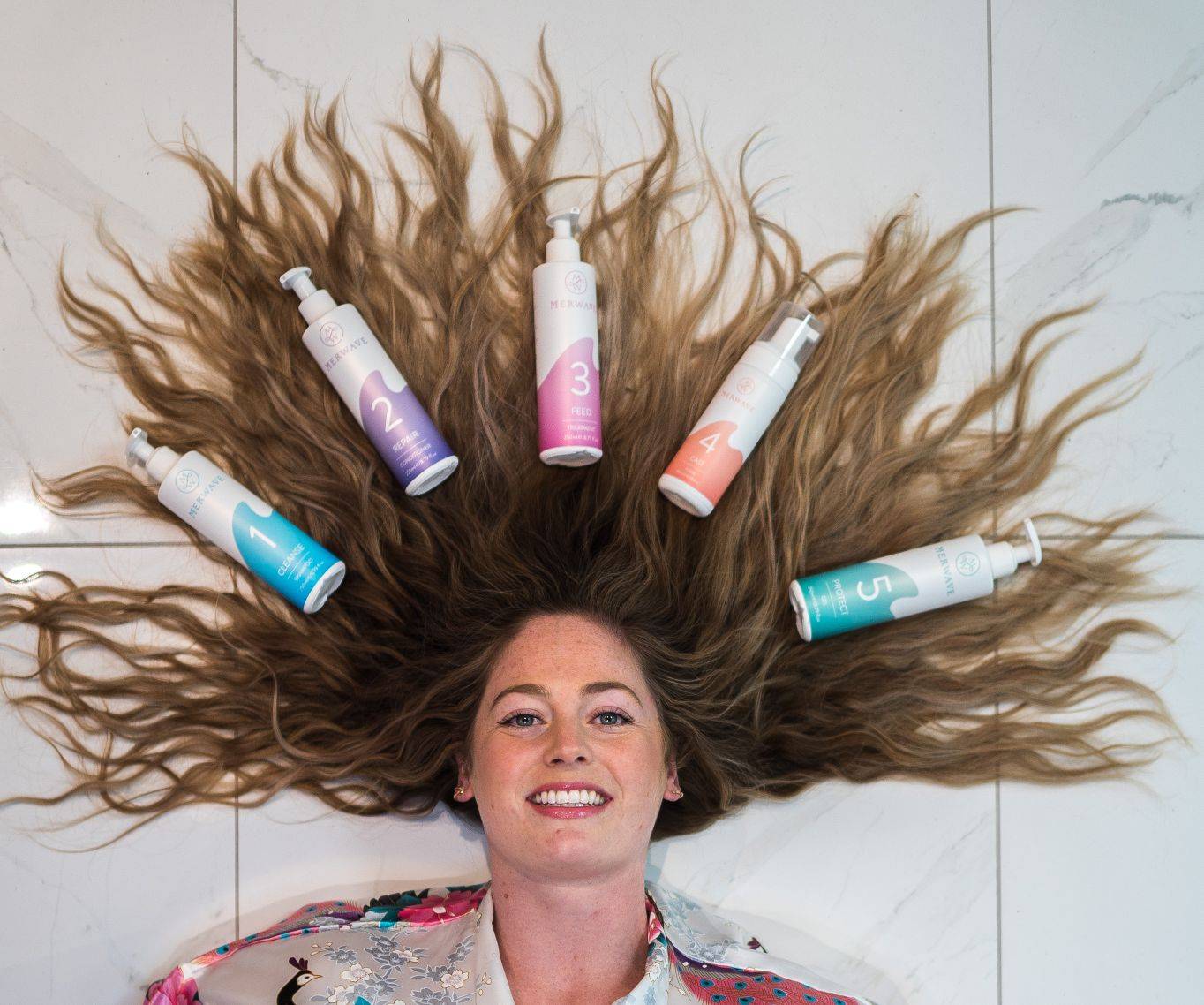 I've just named a few of the most common chemicals and ingredients found in many 'off the shelf' cheaper shampoos. There are lots more downsides though to mention. Other factors like the use of alcohol, excess water, synthetic colours and fragrances in many budget-friendly hair care products leave hair specialists…well…traumatised!

I've Been Using Harmful Shampoos - What Can I Do Now?
If you've been using cheaper shampoos then don't panic - there are some things you can do to treat your hair and turn back the clock to an extent:
Swap to chemical-free products, such as Merwave's range.
Apply a clarifying shampoo to remove product build up. Effectively hits the re-set button.
Always read the label on any hair care product to check the ingredients.