Published 13th September 2022
3 Wavy Hair Hacks You Need To Try
Over the past 12 months the health of my hair has improved drastically. This is in part due to constantly testing new tips and tricks. Below are 3 things I've discovered recently that have kept my waves alive.
1. Clarify Your hair when required
Last week was a hair disaster. Great North Run training in the pouring rain had left it greasy, frizzy and just a complete mess.
So I decided to hit the reset button and clarify it.
A clarifying wash deeply cleanses the scalp and hair, removing product build up, oils and dirt that have accumulated over time. It effectively wipes the slate clean and allows you to start over again.
Downside to clarifying is that it strips away your hairs natural oils, which are vital to healthy hair. After your hair will feel dry and lifeless. Which is why post clarification you must re-hydrate your hair by applying a deep conditioner. This will restore that lost moisture and bring your hair back to life.
As you can see below, this quick and easy process transformed by frizzy mane into soft, hydrated waves.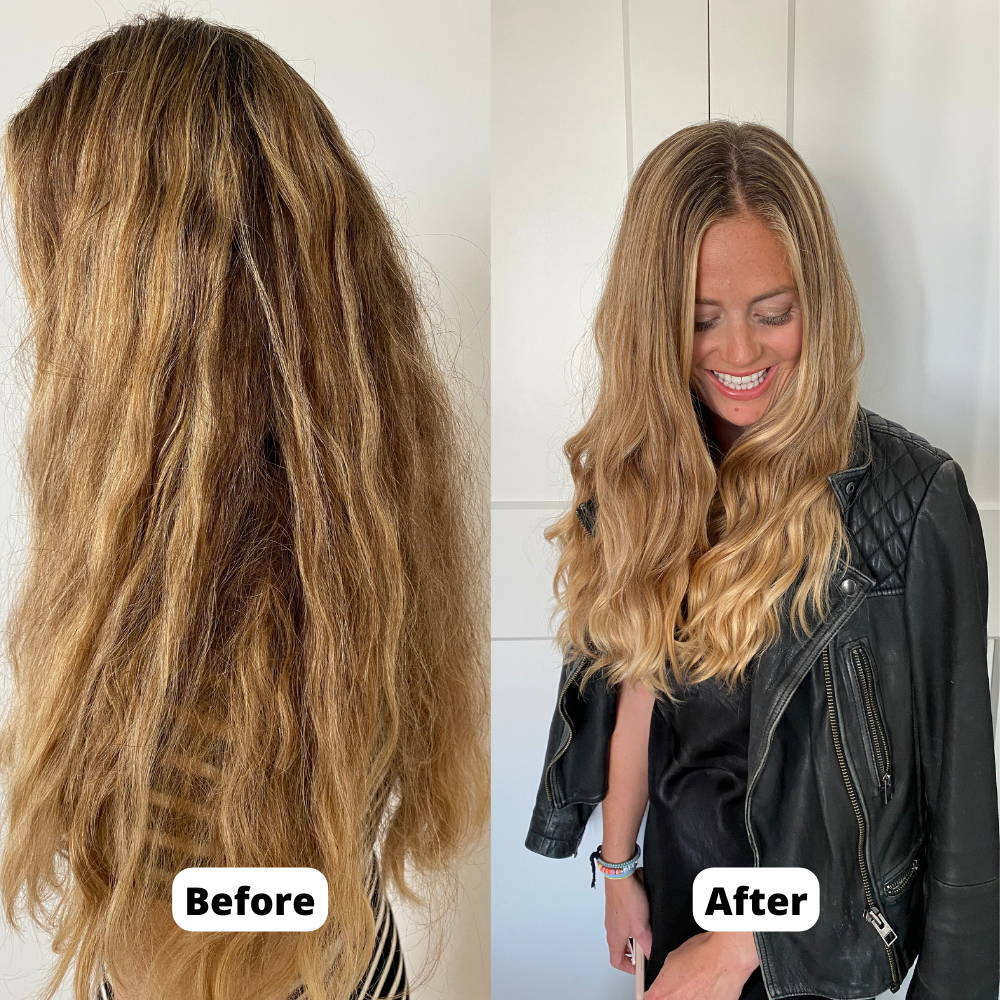 2. section your hair when washing
I have a lot of thick hair. Which is why it takes me ages to wash it (fortunately I only wash once or twice a week).
But one trick I've learnt recently is to section your hair when shampooing. This ensures the heaviest area of your hair (under the crown) gets a deep clean.
The below video shows you how to do it. Sound on for voice over.
3. rinse off mask with cold water
Or luke warm water if you can't brave the cold! Benefit to doing this is the cold water closers your hair cuticle, which infusers the nourishing ingredients onto your hair.
Wavy hair craves moisture. A lack of it causes frizz and breakages. So you should always deep condition once every 10 days, even if you're conditioning your hair regularly.
Your hair will become softer, shinier and more defined as a result.
Side note: never wash your hair with hot water as it's bad for your scalp.
To awakening your wavy hairs true potential. What works for one person may not work for everyone else. Which is why you should be constantly testing new things until your find that one routine that's perfect for YOUR hair.