5 Signs Your Hair Is Wavy
A quarter of women are unaware their hair is wavy. Unsure? Find out below
1. Your hair is wavy when wet, yet dries straight
Wet hair reveals your natural pattern. If you spot kinks, this is the sign that you don't have straight hair.
Instead of brushing your hair post shower (and encouraging your natural waves to drop) don't touch it while it's drying and see how it turns out.
If it does appear wavy, the key is to find the right products and techniques to embrace your waves after your hair has been washed.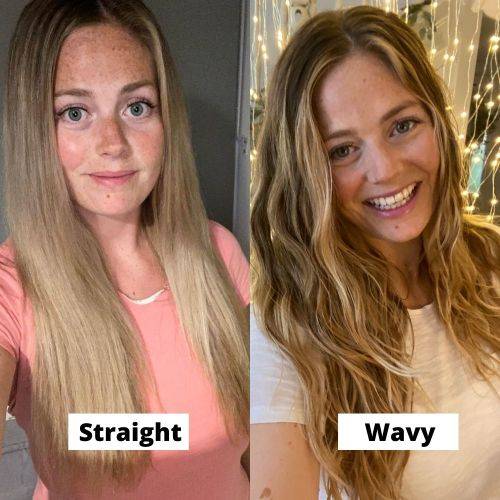 2. Your frizz is out of control
Lots of frizz isn't normal for straight hair. It's a common sign that your hair is actually wavy.
Instead of tying your hair back in an attempt to keep it neat, add moisture back into your hair using a high quality conditioner like Merwave's Repair Conditioner.
This will deeply hydrate your hair. Turning that frizzy mess into soft defined waves.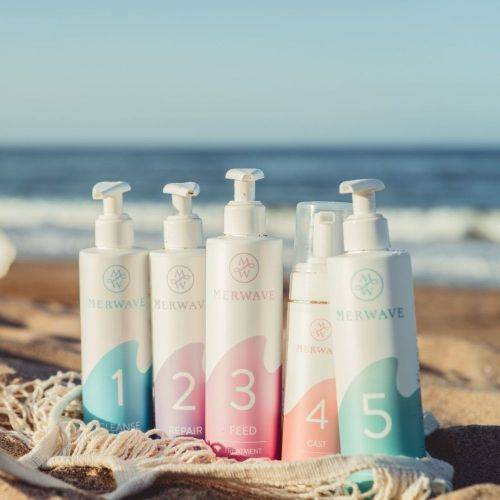 3. Your hair looks puffy or flicks out
Hair that looks puffy or flicks out at the end is a common sign of waves.
It's very easy for natural waves to be hidden or camouflaged under poofiness - usually because people brush out their waves instead of defining them.
If your hair naturally wants to flick out, it's likely waves trying to form.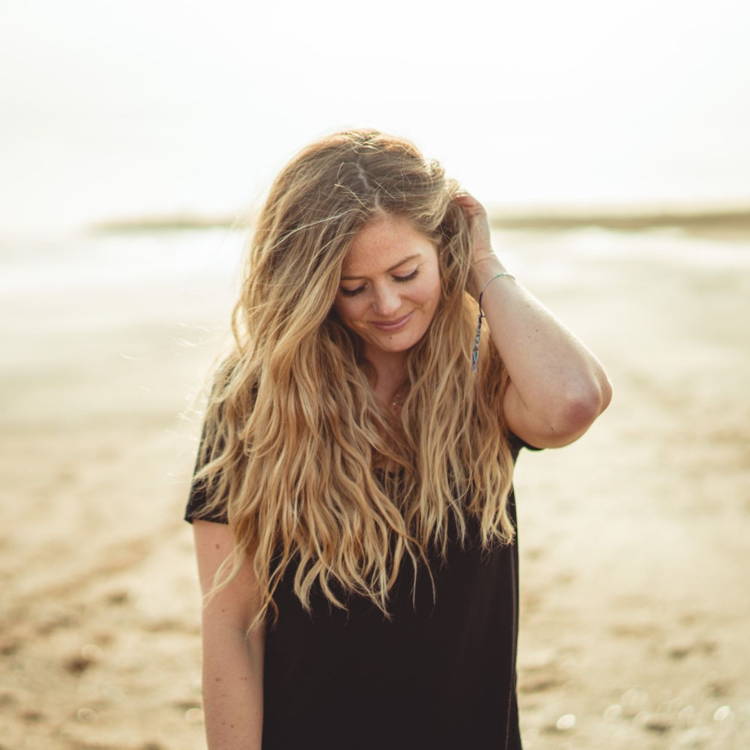 4. Your hair is unmanageable
Tried loads of different conditioning treatments and still find your hair impossible to tame?
Broken hairbrushes or combs just trying to brush your hair? Take you ages to detangle, leading to your hair snapping?
It could be that your hair is extremely damaged or it could be that you have wavy hair.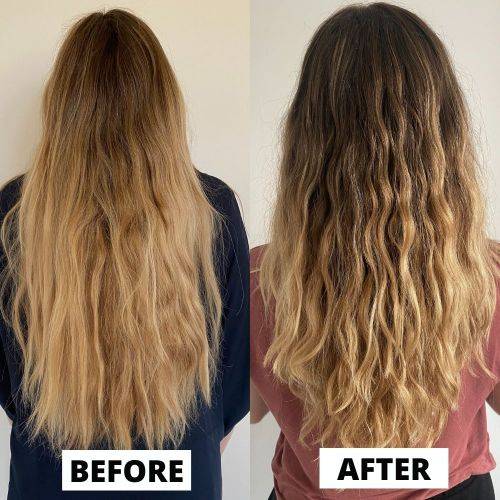 5. Heat can't make it straight
Ever noticed that some sections refuse to straighten?
Those kinks just appear and there's no amount of blow drying or straightening that will make them disappear.
That's wavy hair!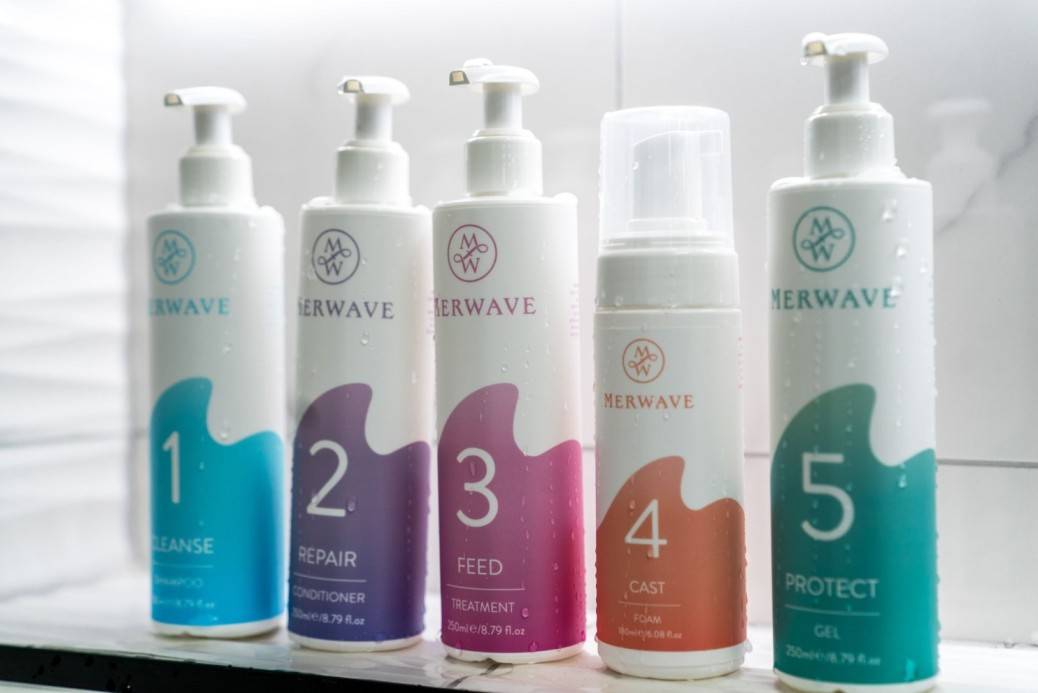 Want To Transform Your Hair Into Soft, Beachy Waves?
Wave goodbye to dull, frizzy hair. Say hello to gorgeous natural waves. Over 8000 women are using the Merwave wavy hair kit to unleash their soft, defined, beach worthy waves. 5 products formulated for wavy hair. One 15 minute easy process. Incredible wavy hair after 1 wash.
Click below to discover more.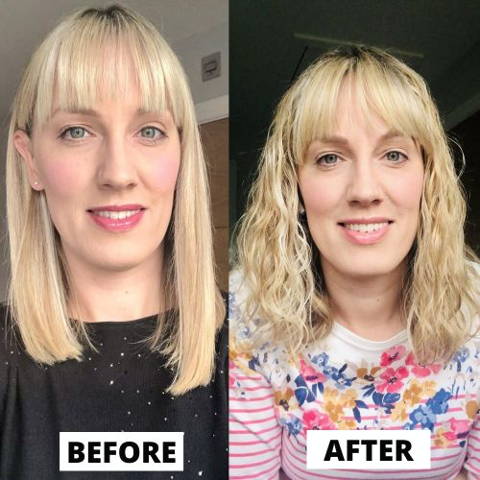 Gayle
⭐⭐⭐⭐⭐
''I'd never have believed I could have waves like I now do! The process can seem daunting but it's actually quick to use (10-minutes) and the members group is full of fellow merwavers on hand with hints and tips''.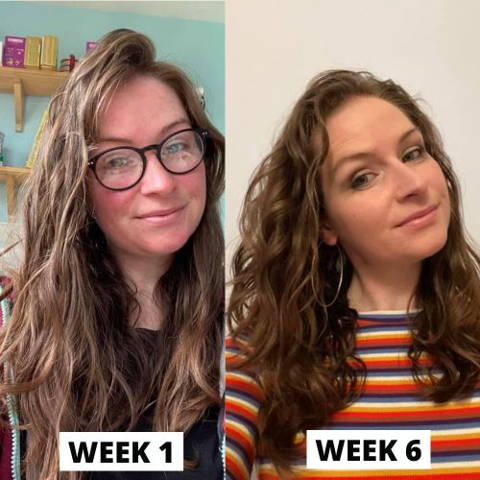 Helen
⭐⭐⭐⭐⭐
''Most high street shampoos leave my hair looking dull and frizzy. First time using Merwave and my friends couldn't believe the results. It's soft defined and lovely. ''.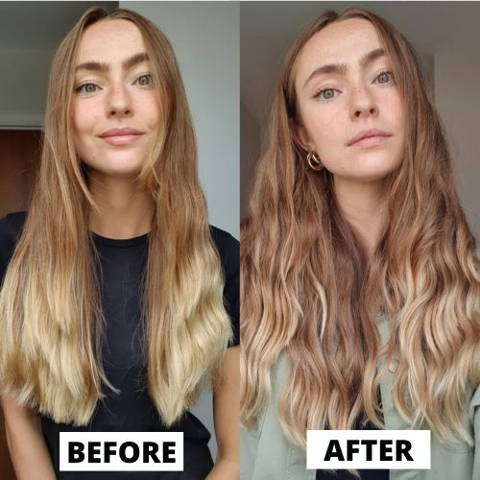 Jade
⭐⭐⭐⭐⭐
''I had always worn my hair straight (unaware it was wavy). Now I've got zero effort, lush, frizz free beachy waves!''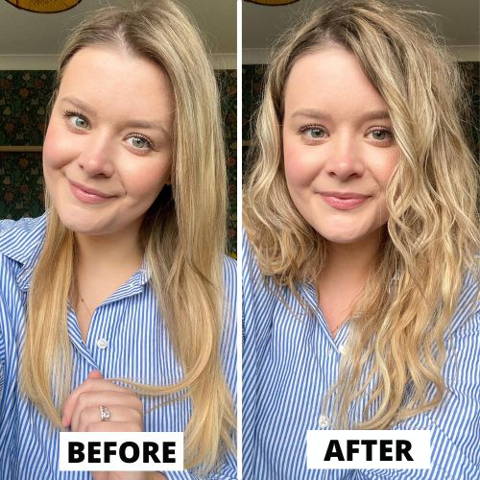 Rachel
⭐⭐⭐⭐⭐
''I've used curly hair products in the past but this beats those hands down! The products are suitable for wavy hair and after a few washes my frizzy damaged hair has turned to gorgeous waves.''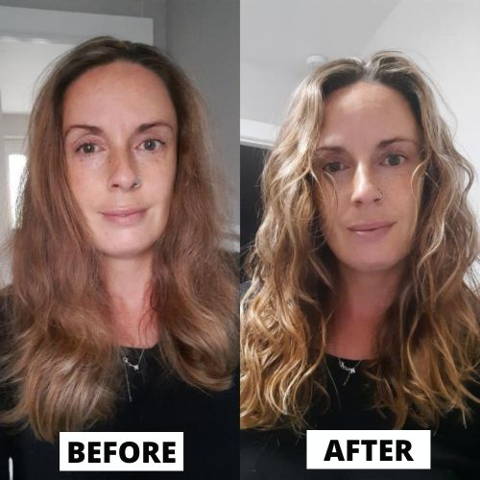 Clare
⭐⭐⭐⭐⭐
''Been using for 3 months now and never had so many compliments! My waves look amazing and the process is so easy and quick. Well worth the money''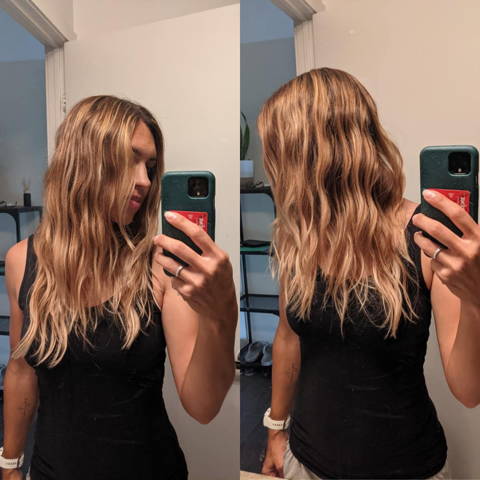 Alli
⭐⭐⭐⭐⭐
''I was always jealous of the beach wavy look and could never get it. Now after using Merwave I'm finally embracing my natural hair type and my waves have been unleashed! ''.
Good products
I love the fragrance of the shampoo and I can sometimes go an extra day before shampooing. The conditioner seems quite good. I am still working out the amount of other products to use. I do still find I have some dryness/frizz and often add a curling gel to tame that.
Amazing!
These products are amazing; I'm on wash 3 and my hair is starting to love its natural wave pattern! Definitely recommend Merwave!
Incredible!
I've always had such thick wavy hair, but I've never really known how to care for it to bring out its full potential. These products are amazing!! My hair is so curly and bouncy, it's never looked so defined and that's after the first wash! I would 100% recommend these products to any wavy haired girls! You won't regret it.
Embrace the wave
As like many others here I had untamed frizzy hair that I didn't quite know what to do with and also didn't like. Straightening and putting it up we're my go too's. But since switching to merwave I have embraced my waves and can honestly say I love them. I can see a difference every time and each time they look better. Learning different techniques has helped massively and the products as well as the support is fantastic. Sending a huge Thank you to Abi and also to your team and merwave members x x