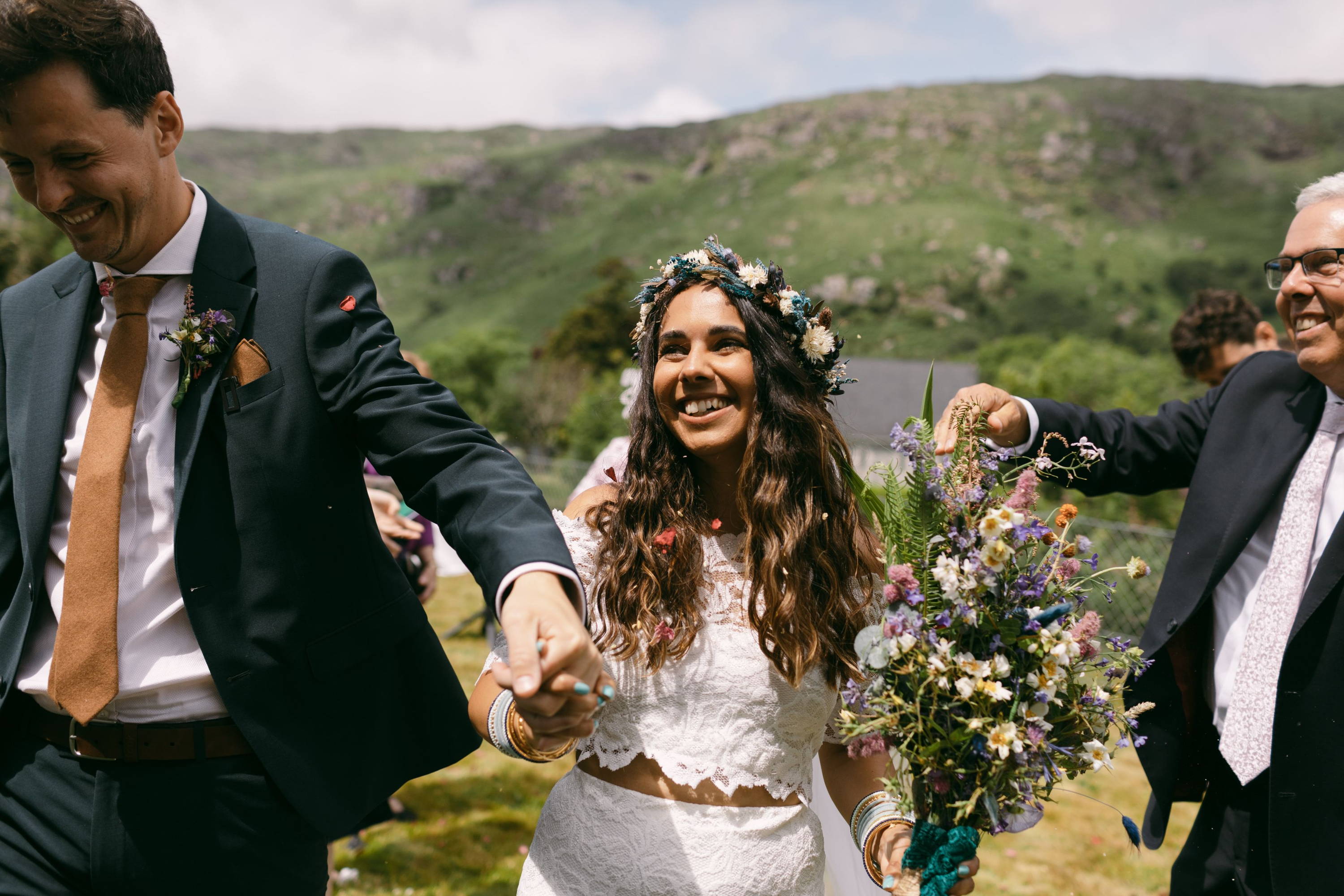 It's rare for women to go natural on their wedding day. Make up, hair routines, fake tan often take centre stage.
My husband has often remarked how he prefers our shoot photos over our wedding day photos, purely because my hair is natural and I don't have loads of make up on.
So it was refreshing to receive a lovely email from Christina explaining how she used Merwave to embrace her natural waves on her special day.
We loved her story so much, we wanted to share her wedding hair routine and amazing photos with you.
I'm sure you all agree, she looks gorgeous!
''I was nervous to go 'natural' for my wedding day because it's a risk to rely on it behaving on the day. But both myself and my partner prefer my natural waves to styled ones, so it made perfect sense!

Our wedding day was a tiny intimate outdoor affair in rural West Cork in Ireland.
The vibe was relaxed, boho and outdoorsy, so my waves fitted in well with my flower crown, mermaid-tail dress and bouquet of flowers (picked from my partner's Nan's garden down the road).''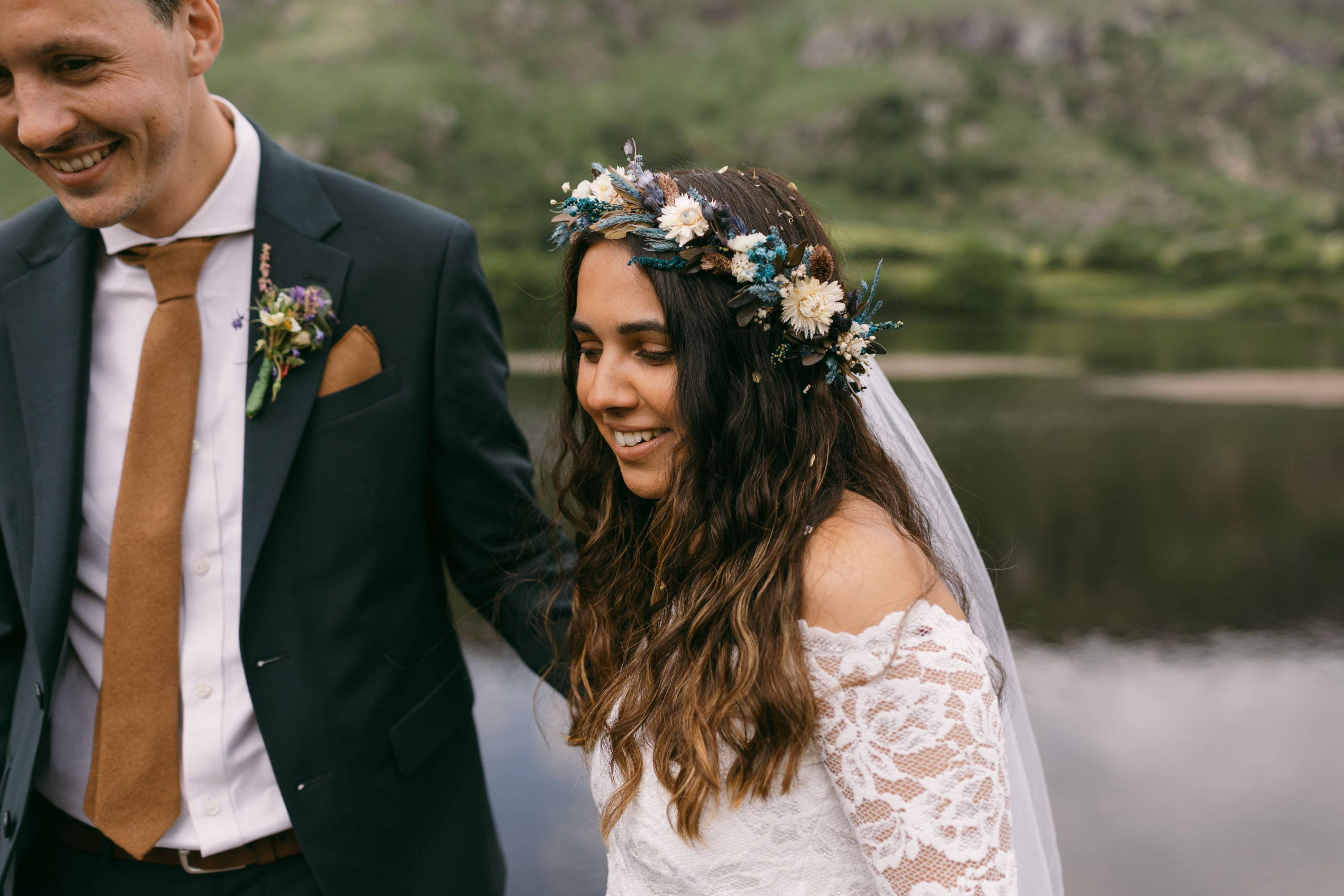 THE QUICKEST WEDDING HAIR ROUTINE EVER?
Here's how Christina unlocked her gorgeous, natural waves for her magical day...
Step 1: I washed my hair with the Cleanse Shampoo (#1) and Repair Conditioner (#2) on the wedding day morning, which I'd never have done previously. But now I know wash day has the best results!
Step 2: I skipped #3 (Feed Treatment). Yet detangled my hair with the conditioner in. Then used a little extra conditioner for additional shine.
Step 3: Standing upright, I scrunched in the Cast Foam (#4). I have thick hair so use lots of foam to bring out the waves shape and definition.
Step 4: Finally, scrunched in the Protect Gel (#5) and some argan oil serum, particularly to the ends.
Then I simply left my hair to air dry as I got ready.

I topped up with some oil before leaving, but didn't need to touch my hair again all day!
Photo credit: Kate Bean Photography