5 Signs You've Got Wavy Hair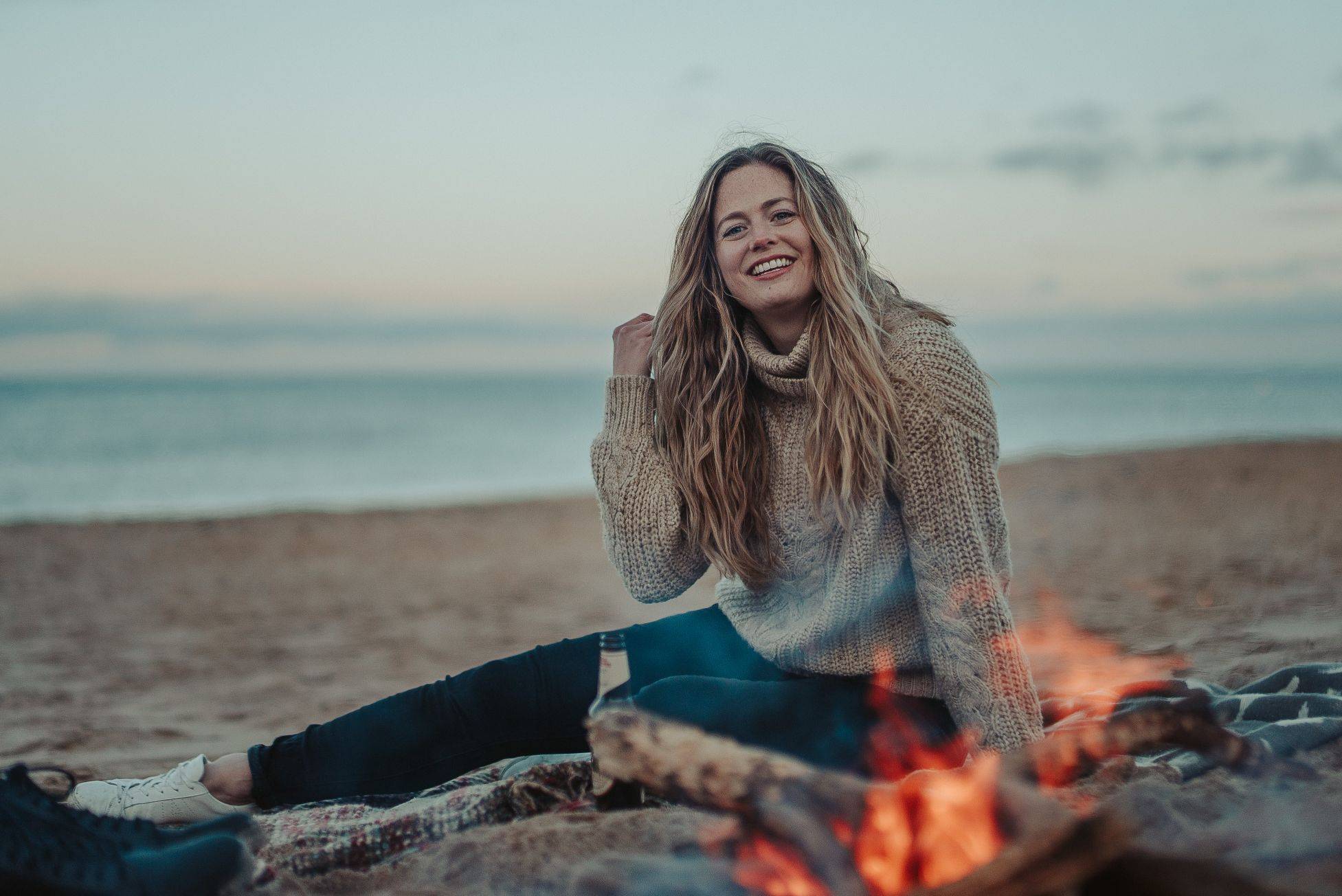 This may sound ridiculous...
Yet I didn't realise my hair was wavy until I was 30!
I always washed and straightened it. Threw it up into a bun. Used heat styling tools and harsh ingredients.
It was only after my friend pointed out that I had natural waves seeking to escape that I decided to embrace my wavy hair.
Since then I've never looked back. My hair is long, soft and shiny. I've got beach worthy waves all year round. Hair that makes me feel confident, empowered and happy.
Unaware that your hair is actually wavy?
Scroll below to discover the 5 clear signs that you have gorgeous waves hidden within your locks...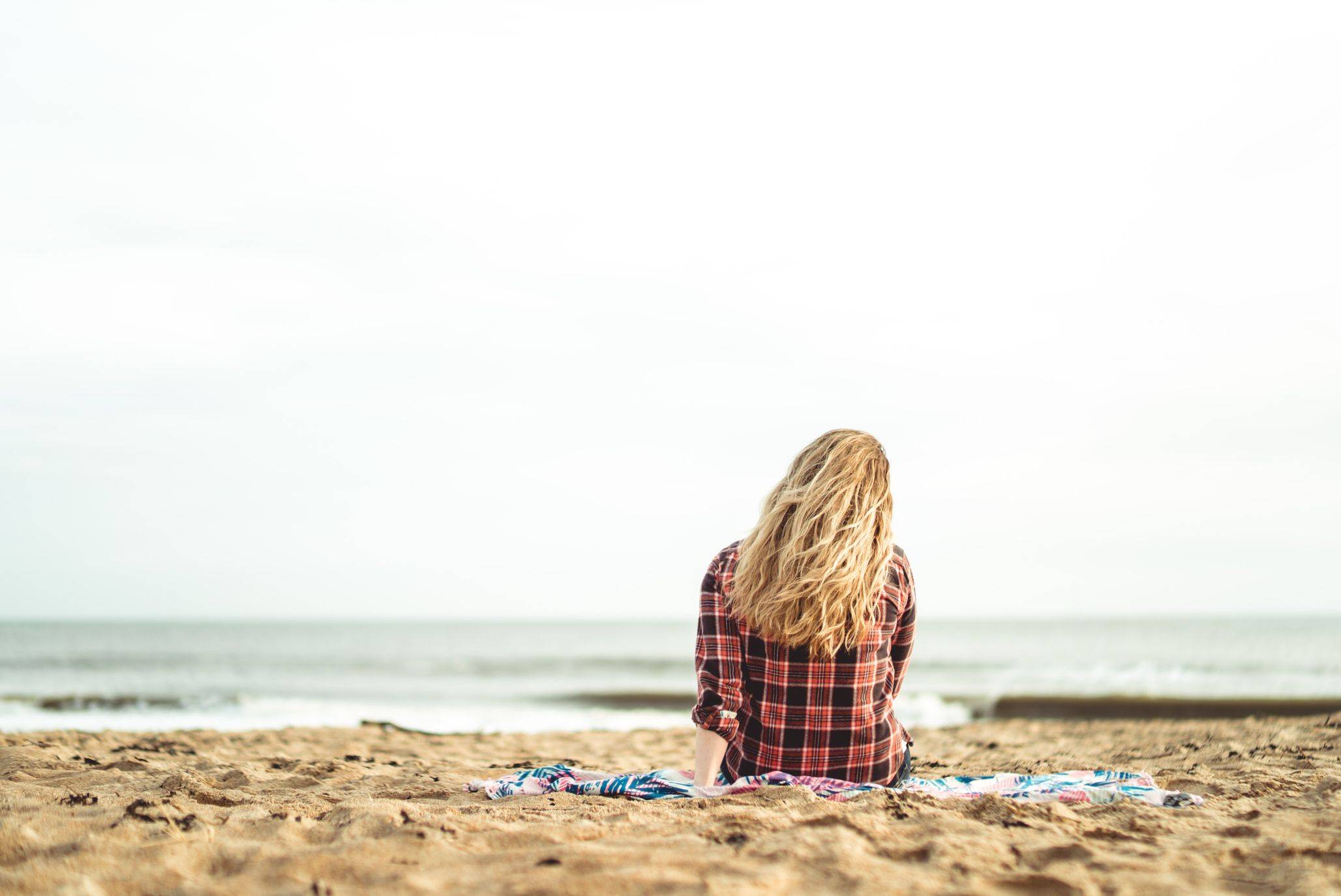 1. Your hair is wavy when wet, yet dries straight
When your hair is wet it usually reveals your natural pattern.
So if you spot kinks, this is the sign that you don't have straight hair. Instead of brushing them out and encouraging your natural waves to drop, try not to touch your hair while it's drying and see how it turns out.

If it does appear wavy curly, the key is to find the right products and techniques to embrace your waves after your hair has been washed. That way you won't struggle with unruly frizz.
Merwave's wavy hair products fit that bill.
2. You experience frizz. Especially during humidity
Humidity and the weather can have a big effect on wavy hair.
If yours frizzes up whenever you leave the house, you may have some waves trying to get free!
Instead of tying your hair back in an attempt to keep it neat, add moisture back into your hair using a high quality conditioner like Merwave's Repair Conditioner.
This will deeply hydrate your hair. That frizzy mess will soon turn into defined waves.
3. Your hair looks puffy or flicks out
Hair that looks puffy or flicks out at the end is a common sign of waves.
It's very easy for natural waves to be hidden or camouflaged under poofiness - usually because people brush out their waves instead of defining them.
If your hair naturally wants to flick out, this could be waves trying to form.
4. Your hair is unmanageable
Have you tried loads of different conditioning treatments and still find your hair impossible to tame? Broken hairbrushes or combs just trying to brush your hair? Take you ages to detangle, leading to your hair snapping?
It could be that your hair is extremely damaged or it could be that you have wavy hair.
5. You blow dry, yet it's still frizzy
Sometimes, even using heat can't stop some curl types from peeking through.
Ever noticed that some sections refuse to straighten? Those kinks just appear and there's no amount of blow drying or straightening that will make them disappear.
That's wavy hair!
To awaken your natural gorgeous waves you need to use the right products and process...
Which is why thousands of women are using the new Merwave wavy hair kit to transform their hair from frizzy mess to lush waves.
It unleashes beach worthy waves after 1 wash. That defined, soft, wavy hair we get after swimming in the sea. Beautiful, nourished waves that puts a smile on our face and makes us feel confident.
No heat. No frizz. Just five healthy, lightweight products + one quick (15 minutes) easy method.

If you want to unleash your gorgeous natural waves Click the link below now and discover what everyone is talking about.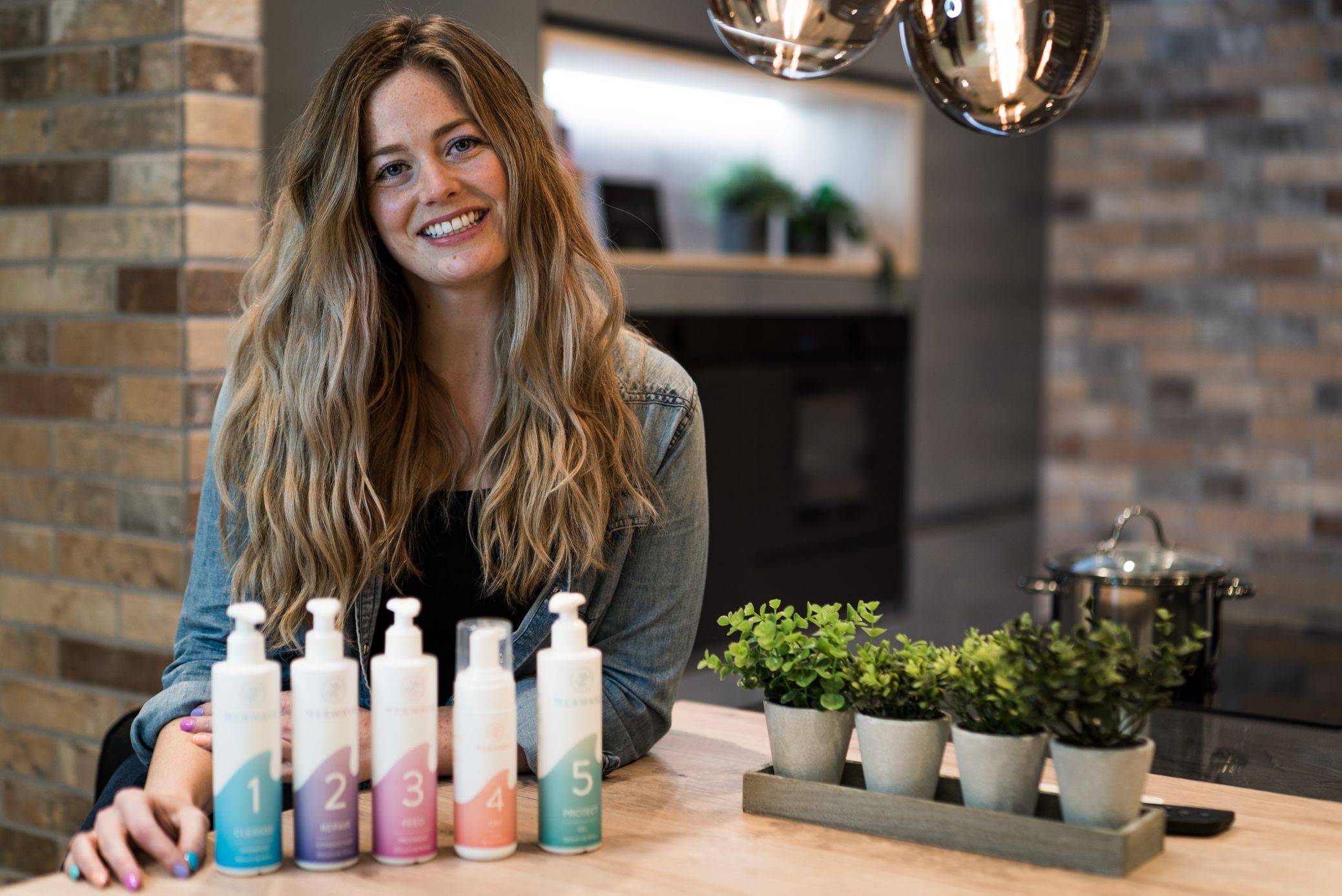 5 products. One 15-minute easy process.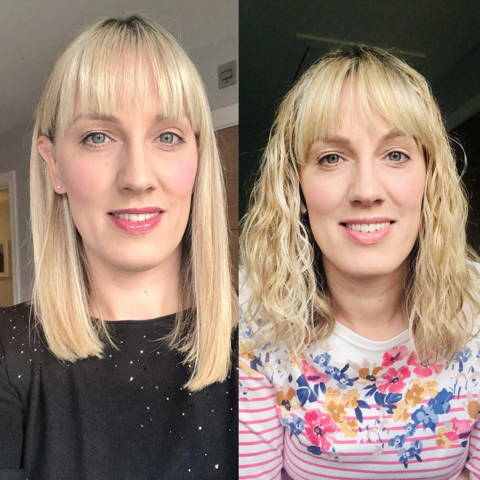 ''I'd never have believed I could have waves like I now do! The process can seem daunting but it's actually quick to use (10-minutes) and the members group is full of fellow merwavers on hand with hints and tips''.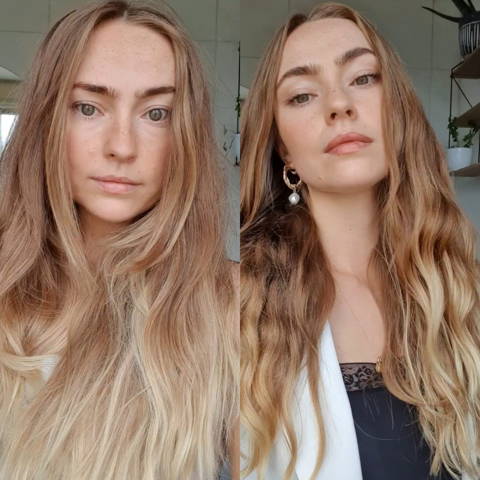 ''I had always worn my hair straight (unaware it was wavy). Now I've got zero effort, lush, frizz free beachy waves!''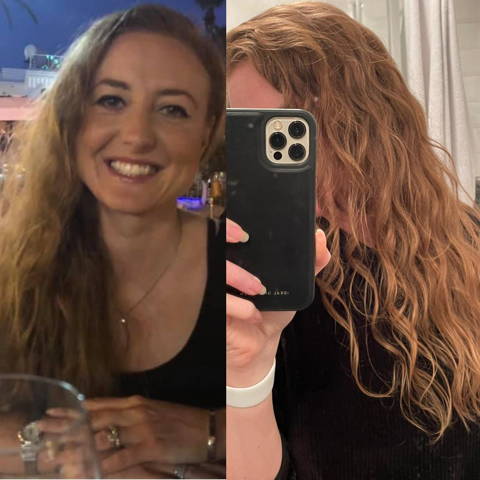 ''Been using for 3 months now. Keep saying how impressed I am and then my waves get even better after the next wash.''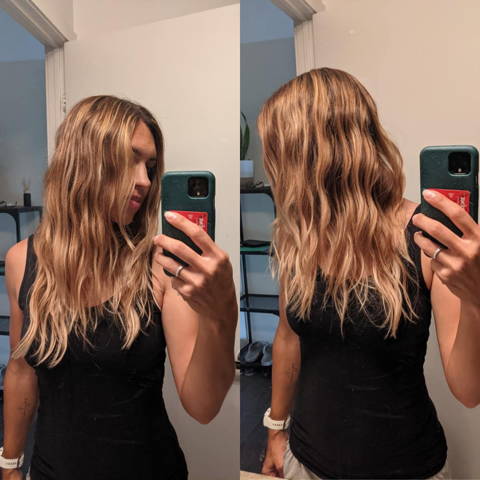 ''I was always jealous of the beach wavy look and could never get it. Now after using Merwave I'm finally embracing my natural hair type and my waves have been unleashed! ''.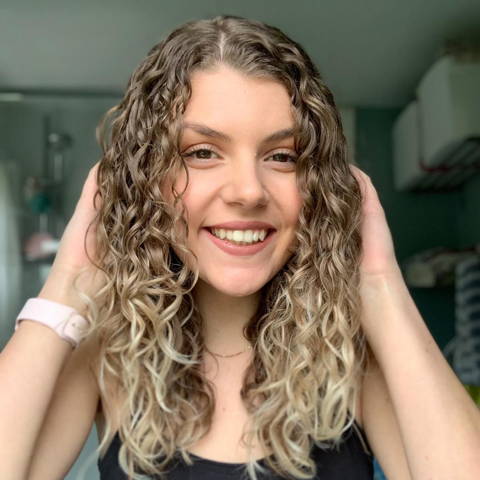 ''I'm simply amazed. Usually sceptical about trying new brands but the Merwave system is quick and easy. My hair's light, bouncy and feels amazing''.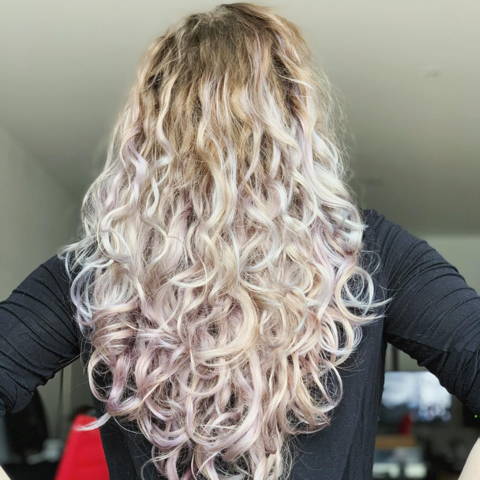 ''The conditioner is out of this world! It detangled my hair just with a single application. The gel made my clumps so juicy. I'm in love''.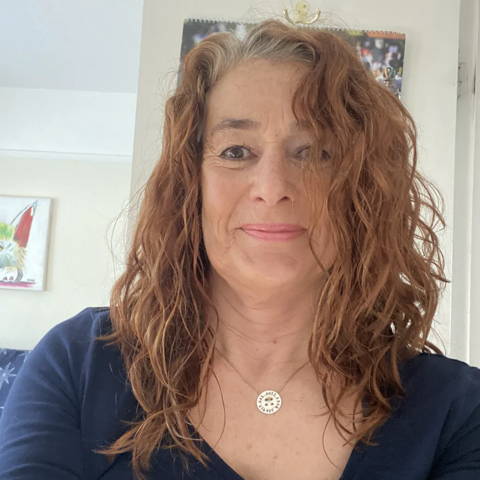 ''First product that actually worked for my hair
I absolutely adore 'Merwave'. I tried it for the first time and already the difference compared to other products is remarkable. I am so excited.''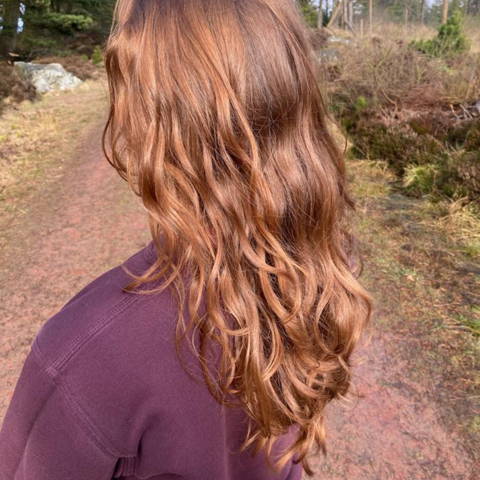 ''The conditioner and mask combo are incredible. My hair is so much more hydrated and frizz free. The cast mousse and hold gel really locks in your waves. So happy''.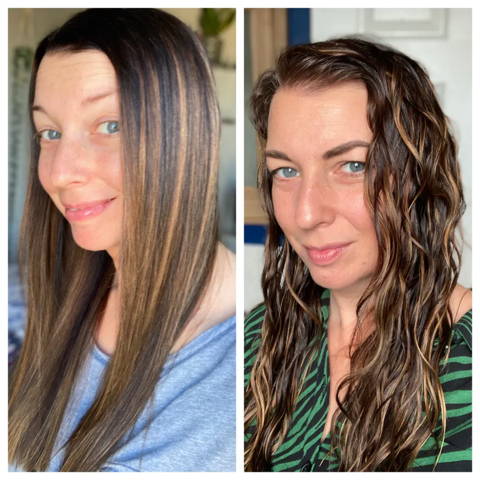 ''Proved to me I have wavy hair! I have to say the products are great! Three weeks in and I've found my stride, getting more consistent results and falling in love with the waves I never knew I had!''.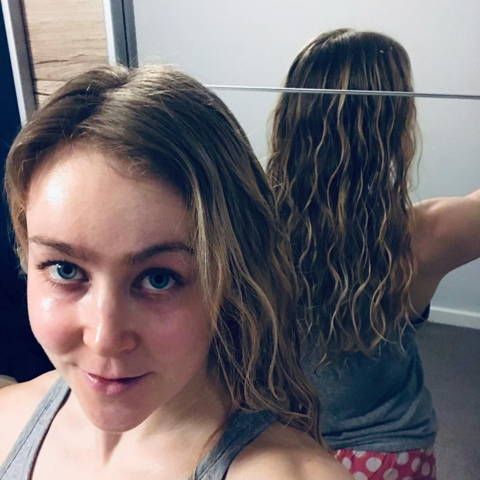 ''I love how easy the 5 step system is to follow. I literally feel like a mermaid and can't wait to use these products in the summer and on holidays instead of battling with the heat of appliances and fighting frizz.''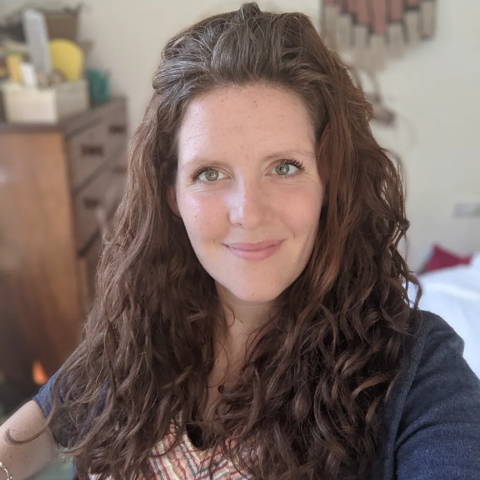 ''Easy to use. I've received a fair few compliments on my hair since using merwave. Easy to use and smell lovely. I'm on my third wash and very happy with my hair''.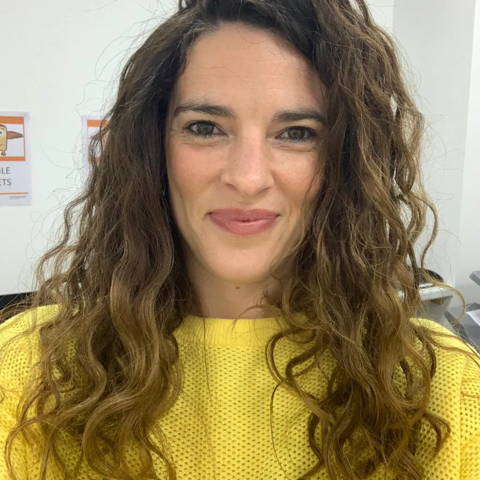 ''My curls are soft, defined and lush. Simple easy processes, products smell lush and all steps feel good for your hair. There is a lovely Merwave community too.''.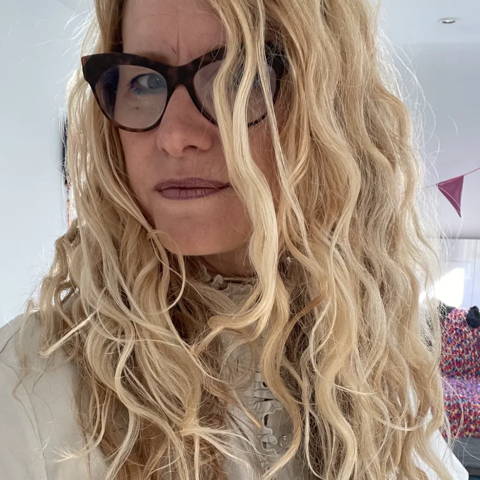 ''Beautiful beachy defined waves
Used this twice now and love the products. So easy to use, creates lovely defined waves without crunchiness or excess weight or greasiness.''.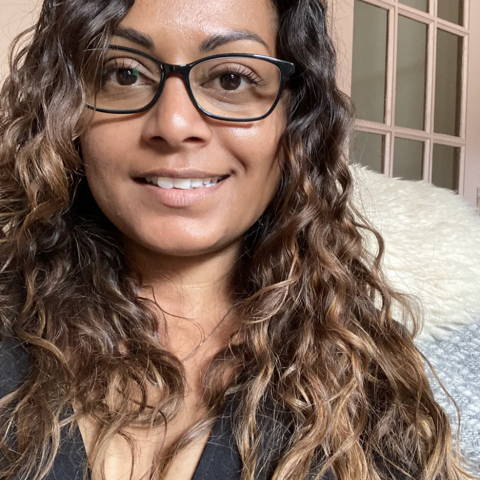 ''It gave me lovely curls!
I loved this cast foam! It's lighter than gel and doesn't leave a horrible residue. It smells lovely too. Highly recommended''.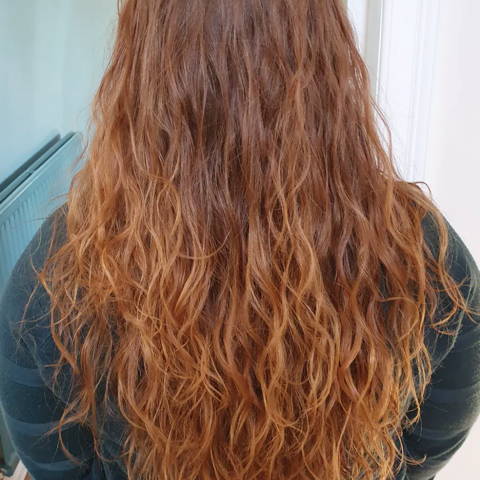 ''Wish I had found this sooner!
I must have tried so many other products but all were too heavy and left my hair feeling sticky. I took a punt on Merwave after seeing it in instagram and I am so glad I did! ''.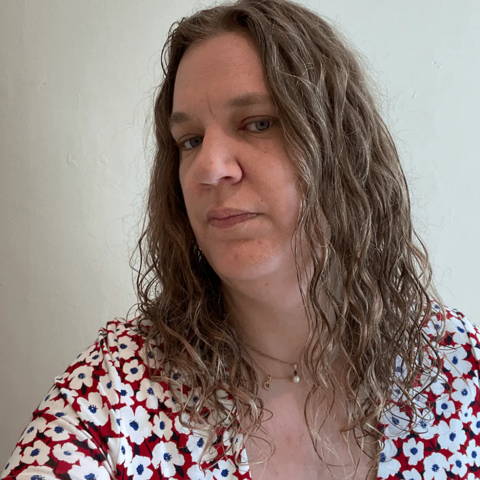 ''I've always been sceptical of all these sorts of products but something about this one seemed different so I decided toggle it a go - and I am so glad I did! It's super easy to do, customisable for the amounts you want use and which steps work for you and easy to give a quick refresh as needed. I'm now being called Curly Claire!!.''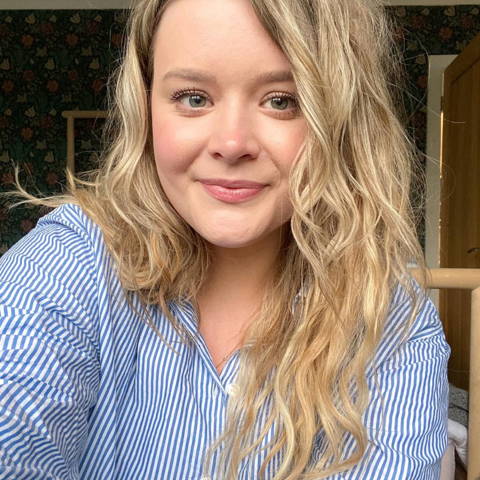 ''Trying the Merwave products may well have just changed my hair. The products do what they say they do. They really do unleash your natural wavy hair without any heat or causing damage''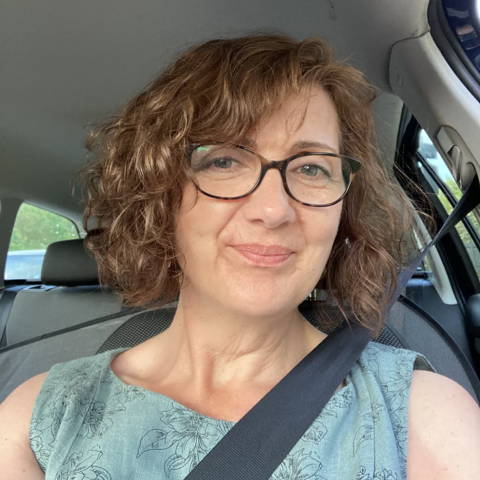 ''Exceeded my expectations. Despite 5 bottles, it's really quick and easy to use with impressive results and has transformed my hair and styling routine''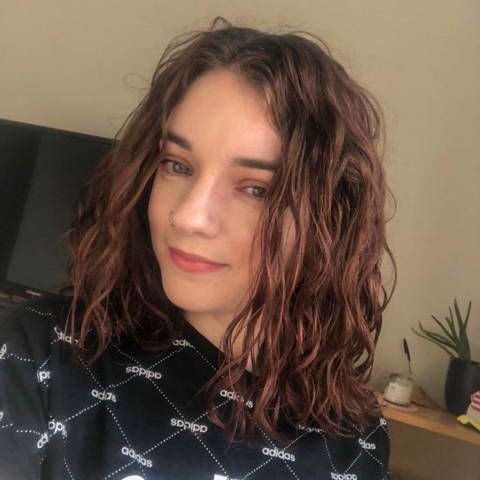 ''I am in love with these products. My hair either feels limp with no shape, or it feels too "producty". I was so impressed when I used these products as my hair felt so soft and conditioned but also kept a beautiful wavy shape. The whole process was so easy''.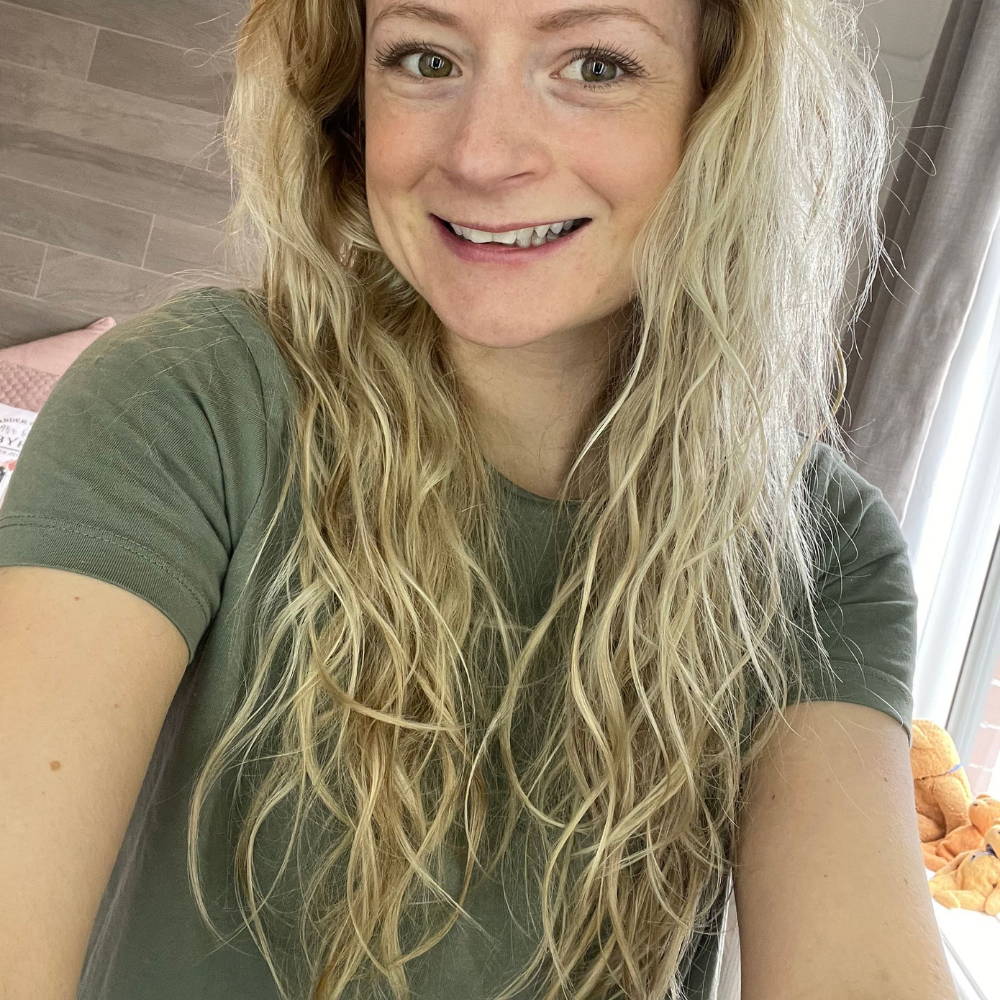 ''The days have long gone when I have the time (and patience!) to spend hours styling my hair. Merwave sounded like the perfect solution to try to bring some life to my hair. Having used the Merwave products following the 5 steps my hair feels like it has volume and lovely soft waves.''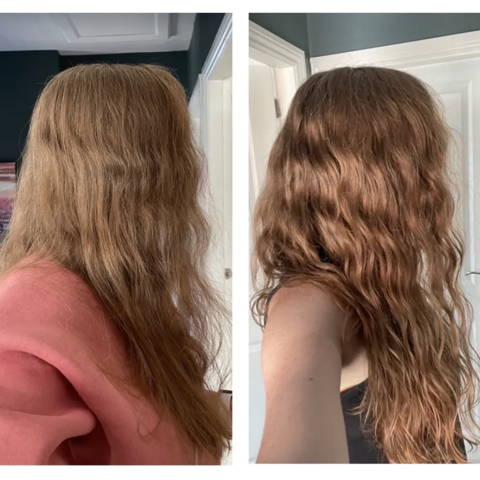 ''I've now used Merwave for 3 weeks, washing my hair 1-2 times a week and it has become so wavy and effortless! I love it! I thought having 5 products might be a faff but actually they're so easy and don't take any more time than before.''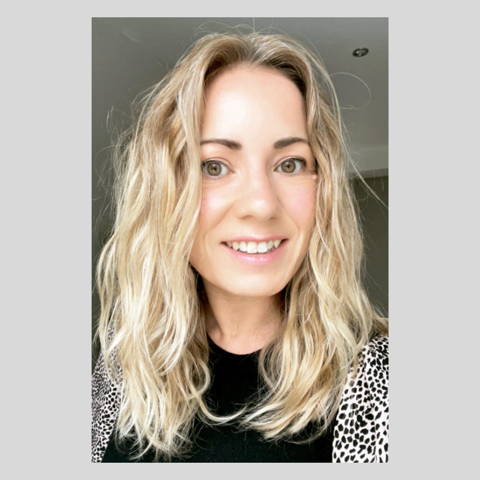 ''Fab set of products. Does exactly what it says it will - reactivates and enhances waves. My hair is wavy from the roots again, rather than just at the ends and it's nice and soft. The tutorial is excellent and I've had fab service from Abi.''.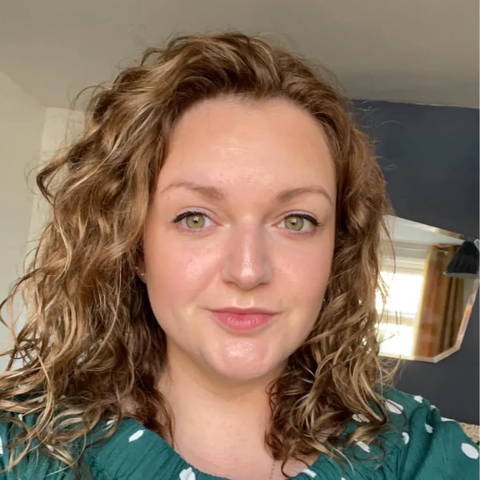 ''This is 10 weeks on and just after a 3 day refresh. Game changer. Not going back now!''.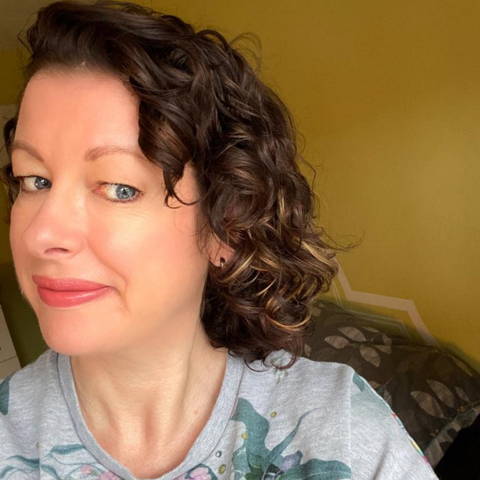 ''This is the BEST range I've ever used with the most consistent results too. On wash day and for refresh - which I have never got to work before. I still need to clarify weekly and protect my curls at night but it's such a relief to finally find a system that gives me the look I want''.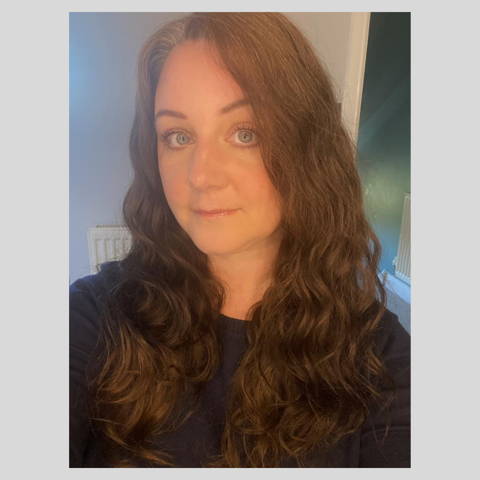 ''I have tried so many products but nothing has ever helped with the frizz until now! I have used Merwave for the second time today and oh my gosh wow! Perfect waves and curls with no frizz I didn't realise but I have the hair I have always wanted!''.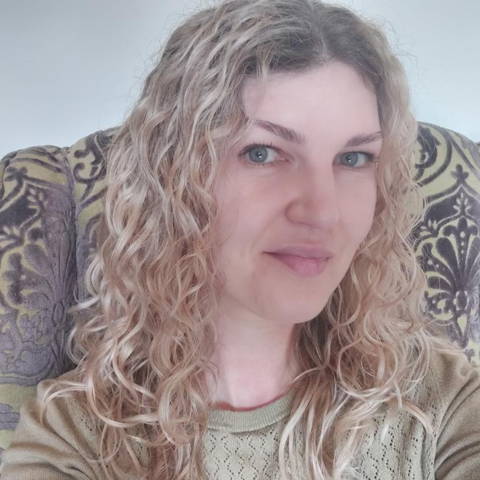 ''This picture is after the first use. I followed the easy tutorial videos, wrapped in a t-shirt for about 30 mins whilst getting dressed etc then diffused on low heat and low speed. Really, really pleased''.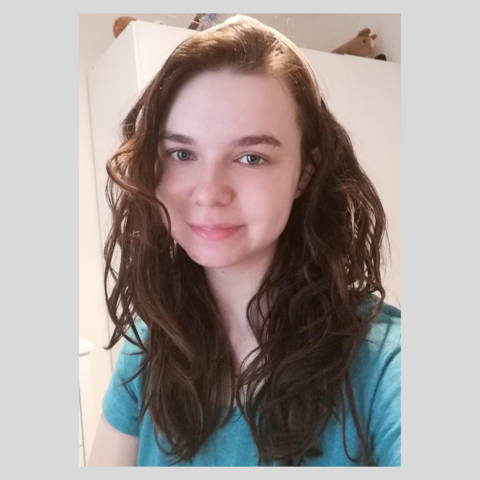 ''My hair gets weighed down easily by products but not anymore my hair was amazing after the products had great gold and definition and smelled great, its definitely worth the money.''
''So happy that I've finally found something that tames my birds nest underneath/straight but frizzy on top hair! It smells so good too 😊
My hair is like I've just had a swim in the sea, without the salty feeling and sand!.''.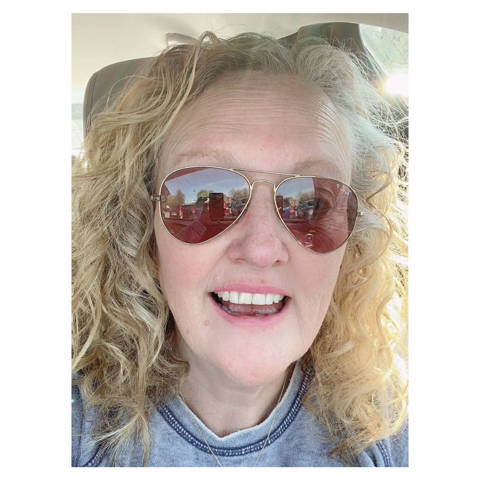 ''These products are SO easy to use and the results are instant and amazing! My hair looks curly, defined and in waves not clumps and without a hint of frizz. I am so pleased. The results stayed in for about 2-3 days, I didn't wake up with a frizzy mess, I just finger-combed my hair on days two and three and bingo - good to go!''.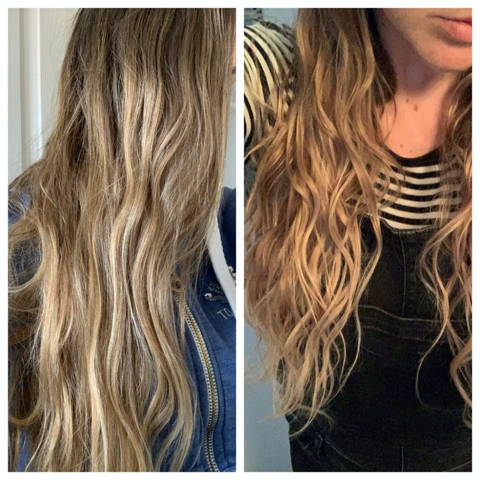 ''I knew I had naturally wavy hair but I've spent money here, there any everywhere trying to tame my frizzy mess and nothing ever really seemed to work for me. Even trying some of the CGM tricks just left me with a crispy, bedraggled mess. Refreshing my waves is also so simple and works! I now have beautiful, soft, wavy hair that's so easy to achieve!''.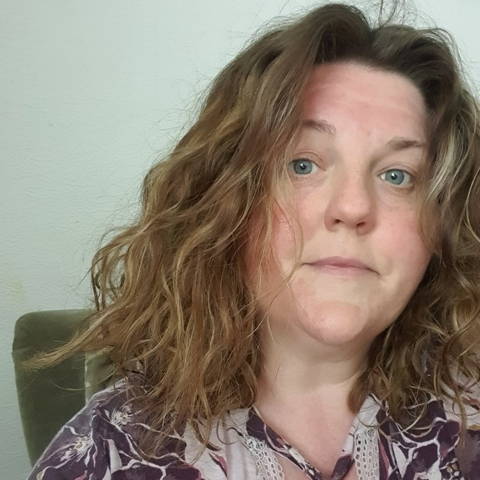 ''I have spent years and years and many hours trying to straighten and smooth them out rather than embrace them! I have tried LOADS of products in the past and they haven't given me the result I wanted. I have to say I am AMAZED at the results (after one use) that merwave have given me! Even after sleeping on my new curls they look amazing''.